It wasn't supposed to end this way for  ultrarunning legend Micah True. Certainly not during a routine 12-mile trail run in the Gila Wilderness of New Mexico. But when he didn't return from his morning run, and then when search and rescue teams, including a plane, helicopter, and dogs later got involved in the operation to find the missing True who was the centerpiece of Christopher McDougall's Born to Run, the news spread quickly around the world, and not just among runners. On Friday, The New York Times reported his disappearance, less than a month after the Copper Canyon Ultra Marathon, of which True was the race director. His body was finally located over the weekend. According to the Associated Press, "he was found near a cold stream, his legs still in the water and his water bottle next to him, about a mile southeast of the Gila Cliff Dwellings.Crews recovered his body Sunday and turned it over to the Office of the Medical Investigator, State Police Lt. Robert McDonald said.The cause of death was not yet known. There were no obvious signs of trauma, and McDonald said it could take a couple of days before authorities know what happened."
His death comes as a shock, really, to all us, many of whom only know him from Born to Run.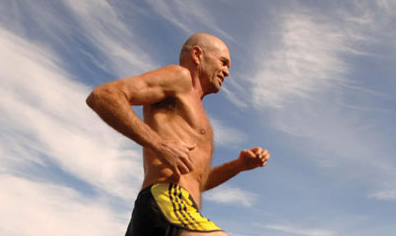 In late 2011, I was introduced via email to Micah through a common friend, Hal Walter, an elite mountain runner and pack burro racer, who lives in Colorado.  Micah wanted to write his autobiography, to tell his own story of living among the Tarahumara. And with my contacts in the book publishing world, I thought I could help him out. But after a flurry of intense emails,  it became apparent that we had reached an impasse.  I had sent him a sample book contract, and I think the legalese spooked him.  He didn't want any money for the book; instead, he wanted a publisher to commit to sending several tons of beans and rice to the Tarahumara, who had been experiencing severe food shortages. In the end, I gave him the personal email address of a publisher who also wanted to publish his book.  They too corresponded for awhile, then nothing happened.
A Google news search  of "Micah True" late Sunday night showed that his death has been reported in newspapers everywhere, reaching readers in England and Australia.
One of the best articles on Micah appeared in the September 2010 issue of Sweat magazine that is based in Phoenix. Editor and publisher Sue Berliner wrote a wonderful and insightful profile. Go here. It's a tribute to a rare, unforgettable individual.
McDougall best summed up the running world's unexpected loss in a Twitter message that he sent late Saturday: "Caballo had the only funeral he would have wanted: his friends spent days running in the wilderness in his honor."
–Bill Katovsky