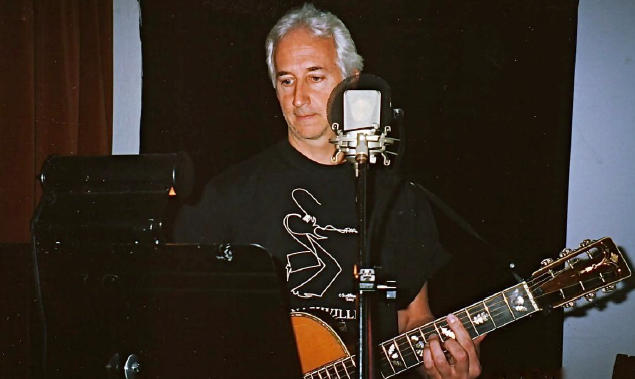 My small town of Shepherdstown, West Virginia is privileged to be one of about dozen towns to have a special visit from Dr. Phil Maffetone who is a best-selling author of health and fitness books,  the former coach to countless world-class and recreational athletes for decades, and a member of the Natural Running Center's Advisory Board.  I have been following Phil's training methods for years. They have changed my life as a runner and educator. I apply Phil's wisdom and sensible training practices when I give clinics and with my work for the U.S. Air Force.
One of his greatest athletes was Mark Allen. By following Phil's methods (including the proper use of a heart-rate monitor) Mark Allen became a six-time Ironman winner. His message to Mark: "slow down" and build up your maximum aerobic function.
Now an accomplished songwriter and musician with three CDs, Phil has recently embarked on a Music and Wellness Tour. Joining him is Dr. Coralee Thompson, a world-renowned expert in children's health and an accomplished singer/musician. Together they speak on topics of wellness, the brain and share some of their own music.
Go here to see the cities and towns Phil and Coralee will visit. They will be performing at the Shepherdstown Opera House on May 15, a Tuesday, from 6-8 pm.
A recent press release sent out to media outlets neatly summarizes Phil's unique blend of music and wellness. Allow me to quote from it:
Now living on an almost self-sustaining small farm in the mountains of southern Arizona, Phil and Coralee have performed at the Tucson Folk Festival, and in Europe, Asia, Australia and Canada. Their music is an original and creative fusion of several forms of popular genres—folk rock, folk with plenty of country, along with jazz and bluesy-like aspects.
Music also marks a significant career transition for Maffetone who had a private medical practice for 30 years. His holistic methods came to the attention of influential music producer Rick Rubin, the late Johnny Cash and Red Hot Chili Peppers.
"I woke up one morning in 2003," says Maffetone, "and suddenly decided to become a songwriter. I picked up the guitar began to write my own music. Then, Rick Rubin called me out of the blue five days later."
Maffetone worked with Rubin, Cash, and The Red Hot Chili Peppers as their personal wellness guru. Interestingly, when Maffetone was in private practice in New York in the '80s, one of his patients was singer-songwriter James Taylor.
Like with their two previous tours, Phil and Coralee's most popular lecture is their "Music and the Brain" presentation. They discuss how to build a better brain—at any age—and prevent the common deterioration seen in aging."Over 5,000 years ago, Chinese medicine included music as a therapy, along with other remedies," says Maffetone. "The right kind of music stimulates the brain's alpha waves, which promotes good, sound health."
To listen to Phil's music or a free downloadable "Music and Wellness" ebooklet, go here.