Posted by
NickP
on Jun 1, 2012 in
News
|
0 comments
Kílian Jornet Burgada is a Spanish ski mountaineer, ultrarunner, mountain biker and duathlete. With that said, the 2011 Western State 100 winner is considered the world's fastest billy goat, possessed of an uncanny ability to fly over steep, treacherous, foot-slipping terrain. Only 23 years old, his natural running talent is totally off the charts, and it's safe to assume he will continue setting world records and winning races for years to come. In 2010, he scampered up and down Mt. Kilimanjero in five hours and 23 minutes (that's 32 miles and 31,679 feet of elevation gain. He has said in interviews, like the one with Running Times, that he feels most at home on trails: "I don't like running on roads at all. I would never want to run a flat 5K or 10K on the roads. That's just not me. I don't like running on flat terrain or on roads at all. It's the same thing all the time, and to me that's not a challenge. I love the ambience of racing and running in the mountains where the terrain is always different. I like to race a variety of distances, not the same thing all the time. Every summer, I race two vertical kilometer races, two or three long distance races and four or five SkyRaces from 20K to marathon."
KJB is now planning to up the ultra ante with a personal project called "Summits of My Life," which is a multi-year project to explore the world's mountains. The tentative dates and itinerary are:
2012 – Mont Blanc Crossing (ski) and Mont Blanc Ridge
June 2013 – Mt. Elbrus
July 2013 – Matterhorn
August 2013 – Mont Blanc (Chamonix-summit-Chamonix run)
2014 – Aconcagua
2014 – Denali (Mount McKinley)
Summer 2015 – Mount Everest
In a translated essay on IRunFar.com, KJB explains in greater detail what he hopes to achieve with "Summits of My Life":
Summits of My Life is a 4-year project… to run the length of the world's greatest mountain ranges, trying to climb and descend some of the most spectacular mountains in the world as quickly as possible.By no means does this project mean that I am leaving trail running or mountain skiing behind. On the contrary, given my passion for mountains, I want to pioneer the most alpinist part of my being and I believe I am now ready to attempt this.
The target for 2015 will be to climb up and down Mount Everest as fast as possible…
I am a competitor. I like to compete, to go beyond, to search for my limits. This is the reason why this project is based on striving to break records and to do fast ascents of those mountains that mean most to me. But records and times should only be important whilst running. Once back at the bottom, they should vanish. They serve to stimulate you, to find the limits inside yourself; they should be a mere intrinsic motivation. This is why this project is not only about breaking records or climbing up and down mountains fast and with little equipment. It is also about transmitting values. I don't mean to say they are the right values, the ones to follow, but they are the ones I was given and those I want to pass on.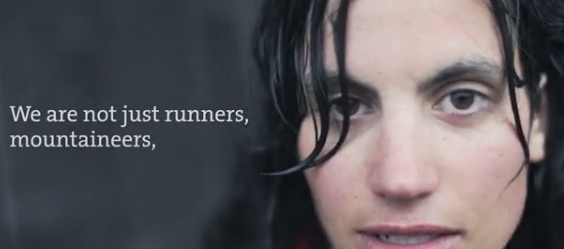 To help kick off Summits of My Life, KJB made a short video (see above) that captures the essence of mountain running and several of the endurance athletes that he shares this passion with.