by Nick Pang.
Just like the minimalist road running shoes of 2013, these trail shoes will be lower to the ground at 6mm or less, lightweight, moderate cushioning, and some protection. Footwear manufacturers like Merrell, New Balance, and Inov-8 are coming out with shoes for the full minimal shoes spectrum – from the beginner to the most advanced runner. On one end, there will be trail shoes for beginners with 6mm drop and ample cushioning. On the other end, there will be shoes for the most advanced runners with zero drop, no protection, and barely any cushioning. And everything in between to cater to the general transitioning trail runner.
One trend that is emerging for ultra and trail running is maximal cushioning. Trail shoes like the Hoka One, New Balance Leadville 1210,  and Altra Torin will find a steady and growing audience of long distance runners. But from my personal experience, too much cushioning will ultimately lead to muscle atrophy so this is not sustainable injury-free running.
What follows are the top 10 most anticipated minimalist trail running shoes of 2013 in alphabetical order. I can guarantee you that the top 3 trail running shoes for 2013 will come from this list, just as with my list of road running shoes.   For more information, also go here:  http://minimalistrunningshoes.org/minimalist-shoes-tested
Altra Lone Peak 1.5
The Altra Lone Peak was designed to conquer the Wasatch 100. While the foot-shaped design allows athletes to stay relaxed and comfortable for hours, this do-everything mountain shoe promotes happy feet, increases ankle stabilization, and improves form with the zero drop platform. Also features an innovative, sandwiched StoneGuard system that deflects rocks into the midsole for a smoother and more stable ride. Available April 2013 with an MSRP of $115.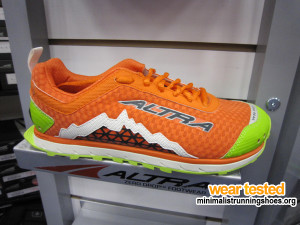 Inov-8 Trail Roc 150
The lightest shoe in the Inov-8 trail shoe collection, focusing purely on minimalist performance. The non-existent midsole provides a low profile authentic barefoot feel. Three sticky rubber compounds varying in hardness give optimal wear and maximum grip. A zero-drop, zero-midsole platform means nimble performance, and a lugged outsole provides excellent traction on loose and dry trails. Available February 2013 with an MSRP of $100.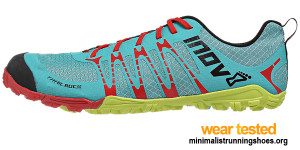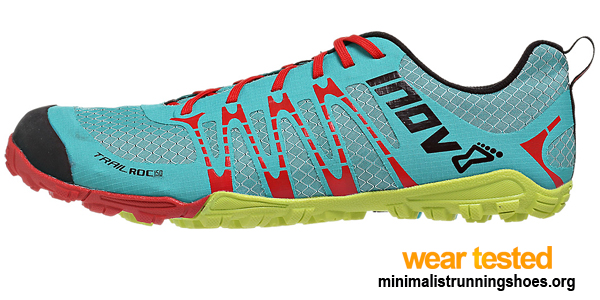 Merrell Ascend Glove
The Ascend Glove is Merrell's solution for runners who want a zero-drop trail shoe with a bit of protection (10.5mm stack height) compared to the more minimal Trail Glove. The Ascend Glove should excel on more technical or rugged trails. It has a new open mesh pattern allows for optimal breathability and flexibility without compromising security. Key here is the lugged outsole which offers durability as well as traction on a variety of terrain types. Available July 2013 with an MSRP of $120.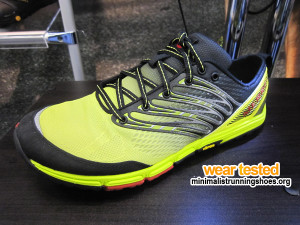 Merrell Trail Glove 2
An upgrade to the popular and first Merrell Barefoot shoe launched over a year ago, the Trail Glove 2 has a less structured upper and made with seamless material for a soft, natural feel on the foot. The new lacing system feature only two of the OmniFit lace closures to allow easy on and off and allowing for better forefoot splay. Available March 2013 with an MSRP of $110.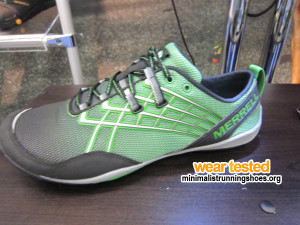 Mizuno Wave EVO Ferus
Designed for midfoot running across all surfaces and terrains, the Mizuno EVO Ferus (Latin for 'fierce') has an aggressive 'X' outsole pattern to provide extra grip and traction. Designed on the same EVO platform as the top ranked Wave EVO Levitas, it has wave technology in the forefoot for maximum protection, comfort, and ride. Available July 2013 with an MSRP of $110.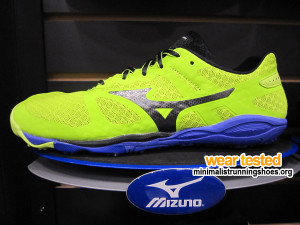 New Balance 1010v2 Trail
New Balance is also adding to the Minimus collection with the new and improved Minimus 1010v2 trail. This updated edition continues to offer the perfect blend of minimal and traditional features with fit updates and innovative advancements. The 1010v2 continues to round out the Minimus collection for New Balance by acting as a gateway for runners looking for lower stack heights but with more traditional support. This update reengineers the outsole featuring a slightly more rugged lug construction that will guarantee the 1010v2 can handle any terrain a runner faces. Available July 2013 with an MSRP of $110.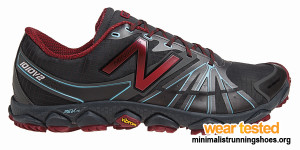 Salomon Sense Ultra
The Salomon S-Lab Sense Ultra is all about trail performance. Designed for the world's best ultra-marathoners, this racing shoe features a low-profile design to allow for an uninhibited stride and lightweight cushioning for protection from the trail. A lugged outsole provides unrelenting traction and a seamless upper limits friction on your foot for long-lasting comfort. For the most competitive ultra runner, the S-Lab Sense Ultra is a weapon you can't be without. Available February 2013 with an MSRP of $180.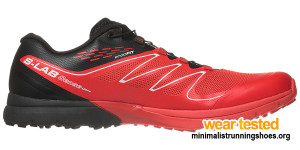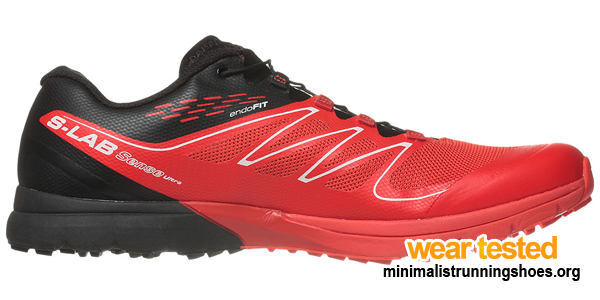 Skechers GObionic Trail
The Skechers GObionic Trail is built on the top performing GObionic  platform.   It is more minimal and flexible than the current GOtrail since it's a zero drop without the sockliner and 4mm drop with the sockliner. It also performs very well as a road running shoe due to it flex grooves. Available June 2013 with an MSRP of $80.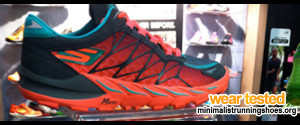 SKORA CORE
SKORA CORE features a perforated Pittards Armor-Tan Goatskin leather upper, a combination lining with WR100X leather and antibacterial Agion mesh, and an asymmetric lacing system. With a unibody IBR outsole, the CORE offers an incredibly supple road feel, and superior anatomical fit. Featuring zero-drop and an 8mm forefoot/heel stack height, it also has a removable anti-microbial sockliner. Available March 2013 with an MSRP of $155.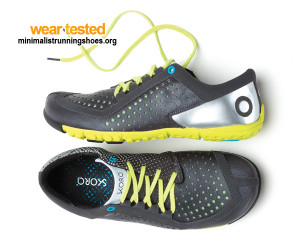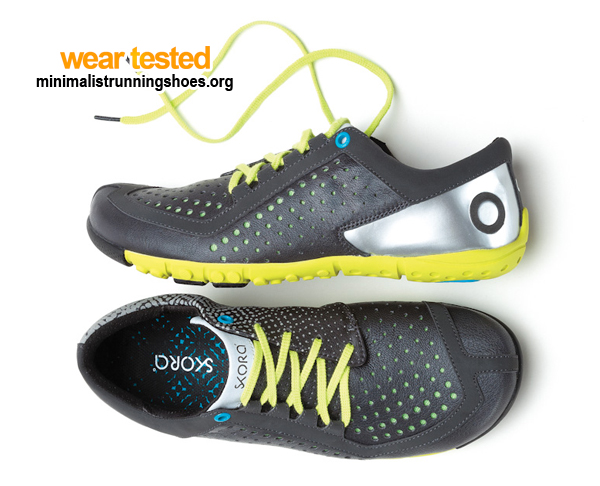 VIVOBAREFOOT EVO Lite
The VIVOBAREFOOT EVO Lite is a multi Terrain running shoe with barefoot feeling and grip. The iconic EVO is now in its 4th generation and better than ever with this new model that is softer, lighter, stickier, faster, better looking, and even more barefoot. Go from trail to road with incredible multi-terrain grip and protection. Available March 2013.