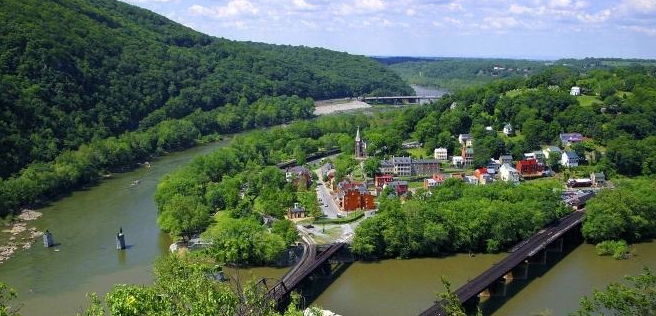 This Saturday on May 11, there's the Harpers Ferry Half Marathon, 4 Mile, Kids Run (www.harpersferryhalf.org); the 4 Mile is free for kids under 18! Join me on my favorite lunch-break routes at my job at Harpers Ferry Family Medicine.
The race course in West Virginia is truly an event of historic proportions.  Every time I run this route there is something new for the senses and something challenging. The half marathon is a mix of road and trail and over 1000 feet of elevation gain. The 4 mile encompass the more gentle rolling grass hills of Harpers Ferry National Park School House Ridge.
The one-mile kids run will be a trail run through the Adventure Park at host River Riders. Some of the major historical sites covered in the event include John Brown's Fort, The Armory of Virginius Island, Bolivar Heights, School House Ridge, and the pre-Civil War towns of Bolivar and Harpers Ferry, West Virginia. Online registration closes soon but you can sign up Friday before the event or race day.
There will also be live music with local singer/songwriter Chelsea McBee and national fitness guru Dr.Phil Maffetone with Dr. Coralee Thompson at the finish-line beer garden.  (Click here to listen to their music!)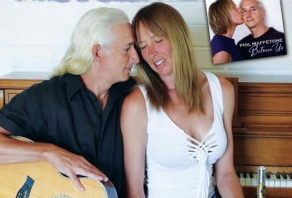 Phil  and Coralee are traveling the country in their RV on their second Music and Wellness tour.  In addition to being a songwriter and music producer, Phil has been the coach to countless world class and recreational athletes for decades. His methods have changed my life and how I teach others and that we are now applying his methods to the entire US Air Force.
Dr. Maffetone is one of the few geniuses in the world of health,  and the ideas he was sharing 20 years ago are now finally entering the mainstream. A pioneer in the use of the heart-rate monitor for endurance athletes, Maffetone's methods helped transform Mark Allen and made him a 6-time Hawaii Ironman winner. His message to Mark: "slow down" in your training for maximum aerobic function.
Dr. Maffetone coached athletes and practiced medicine for 30 years before launching himself into the music business. During his time as a medical professional, he forged a unique approach to preventive and curative health counseling, treating some well-known music personalities and elite athletes along the way, including Rick Rubin, Johnny Cash, Red Hot Chili Peppers and James Taylor.
As a frequent contributor to the Natural Running Center website, Maffetone has remained active as a writer and his 2 recent books are must reads.  The Big Book of Endurance Training and Racing and The Big Book of Health and Fitness added to a publishing career during which he's penned more than a dozen books.
For further information on the Harpers Ferry race, contact Dr. Mark Cucuzzella (afrundoc@gmail.com) or Two Rivers Treads 304-876-1100