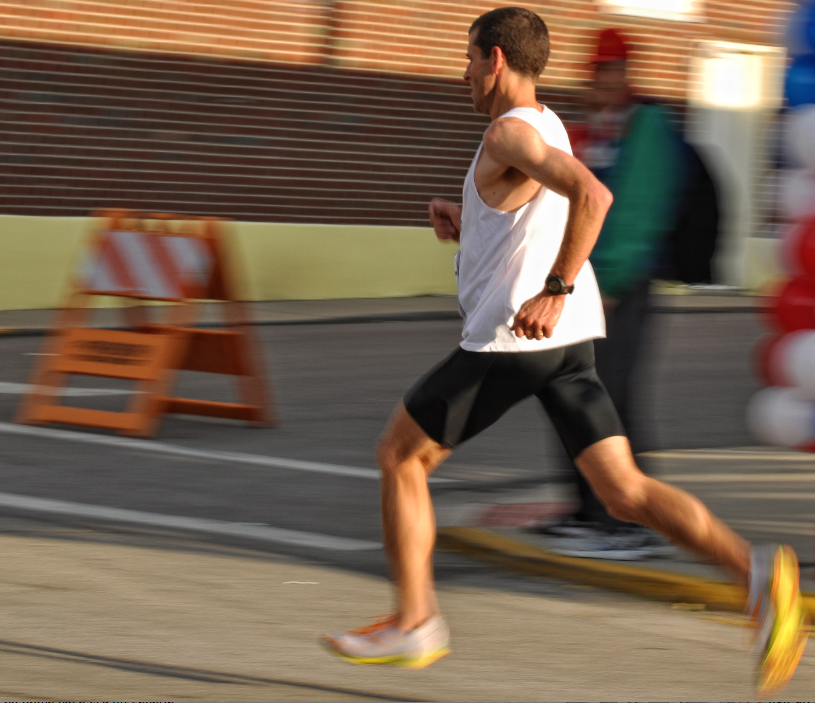 After a brief end-of-summer hiatus of travel for family fun, I'll be hitting the road for several events this fall. This will provide me the opportunity to speak more about running and health, as well as meet other runners.  And, of course, I get to race.
In three weeks, there is the Air Force Marathon.  It will be my 11th time racing in Dayton, Ohio, an event I have won twice (2006 and 2011). The race usually starts with a fly over by a USAF plane.  The organization and community support from Wright Patterson AFB is top shelf.
I'll be giving an expo talk there titled, "How to Be a Healthy Runner",  at 3 pm Thursday, September 19; and at 12:30 pm Friday, September 20.  I'll be speaking at the Champions Breakfast with running icon Jeff Galloway, also on Friday.  There are still tickets to the talk, and the breakfast is always a fun time for informal chatter and Q/A.
Maybe Jeff and I will engage in a conversation about running shoes. Shortly after we launched the Natural Running Center in July 2011,  there was a flurry of online debate among bloggers concerning our respective views on the topic of running shoes.  Although we all have opinions about shoes, when it comes to healthy running for the long term, I think that Jeff and I are more likely to agree than disagree on most matters.
And then on Saturday is the Air Force Marathon. About 15,000 runners will be racing in all the events. For me, summer training has been going well, and so I'm excited to see how the run goes. While a large percentage of my summer training has been barefoot, I will be wearing the uber-light, fast Newton MV3 for the race. I like using the Ohio marathon as a tune-up and friendly before the Armed Forces Championship at the Marine Corps Marathon in late October.
***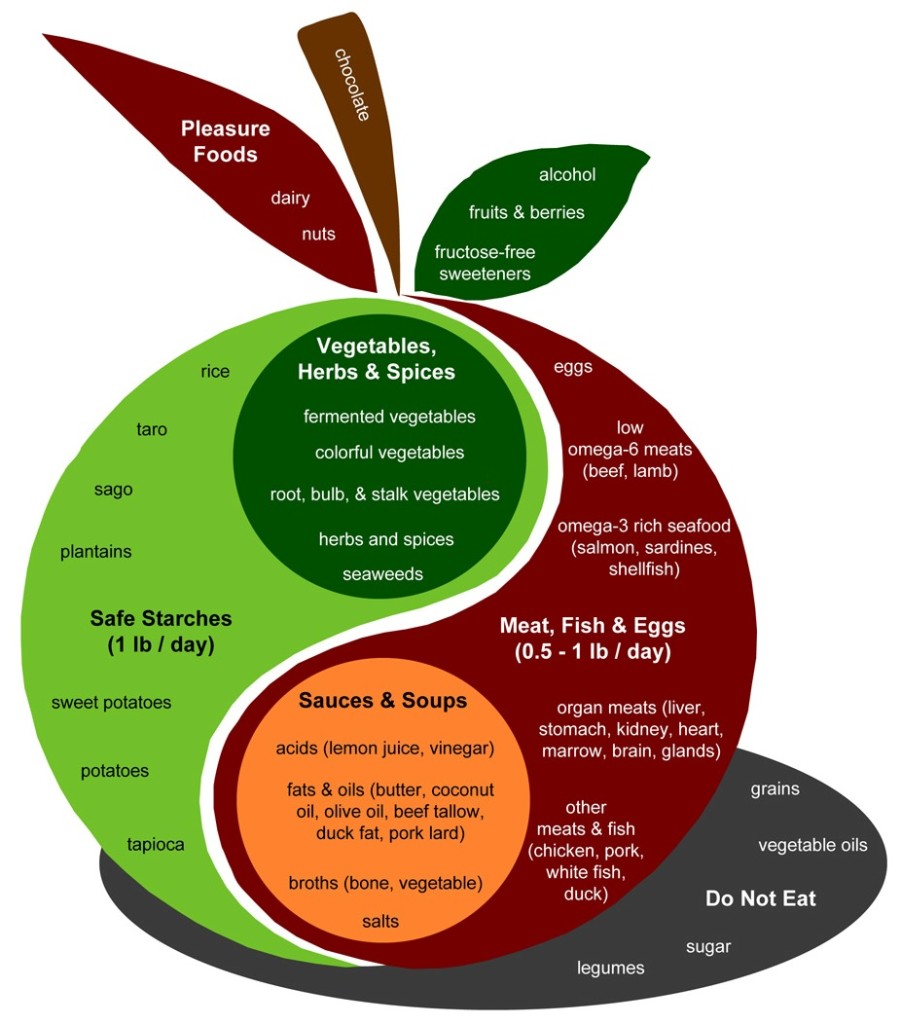 If you live near Austin, Texas, please join me for a really cool opportunity to learn more about running and food. On Friday evening,  September 27, Dr. Paul Jaminet, who is the author of a recent nutrition bestseller, "Perfect Health Diet," and I will host a dinner by  "PHD" master chef Damon Young. Damon will demonstrate the preparation of a perfect, healthy meal to complement the earlier discussions.
For those unfamiliar with the PHD diet –see the graphic here– it is a healthy eating plan that focuses on traditional, nutrient-dense foods. The amount of scientific reference and research that went into this book is mind-boggling.  The practical daily application is not too difficult though. See Jaminet's page http://www.perfecthealthdiet.com. I highly recommend this book, and not just for runners. We are what we eat.
Then, on Saturday we will do a fun run, brunch, and talk. All of this will  take place at the Albert Oaks Center, the site of the innovation Perfect Health Diet retreat. http://albertoaks.com/
The two-day PHD event only costs $35 per person per session (costs for food and drink). There are only 25 tickets available for each session. We want to keep the number small enough to allow plenty of interaction with the speakers. For more on the talks and/or retreat, contact Damon at damon@albertoaks.com
***
On the weekend of October 25,  I'll be presenting at the American Medical Athletic Association's (AMAA) 22nd Annual Sports Medicine Symposium at the Marine Corps Marathon. (http://www.amaasportsmed.org/)  There will be a number of national experts speaking about all aspects of sports medicine. At last year's conference, I had a spirited debate with well-known Australian running footwear researcher Simon Barthold of ASICS. The debate actually spilled over into the blogosphere. Barthold and ASICS have recently parted ways.
My talk this year will focus on race strategy by applying physiology and then connecting that to real-world racing experience. (In an old Dr. Mark' post called "Semper Fly", I discussed several concepts of race-day success at the Marine Corps Marathon).  My talk will also be updated with new material that I'm continuing to figure out, such as improved pre-race nutrition and breathing.
On Sunday, October 27, this will be my twenty-first  Marine Corps Marathon. I hope to see many of you there. I heard that they flattened the course this year, so it should make it a bit more speedy.
***
And, of course,  come join me and many others for Freedom's Run weekend in Shepherdstown, West Virginia on October 12. (www.freedomsrun.org)  Pre-race festivities kick off the night before on Friday with a free screening of "In the High Country", a short documentary by the talented filmmaker and photographer Joel Wolpert that follows the amazing mountain runner Anton Krupicka.  The screening takes place at our very own Opera House. Both Anton and Joel will be there. It will be fun!