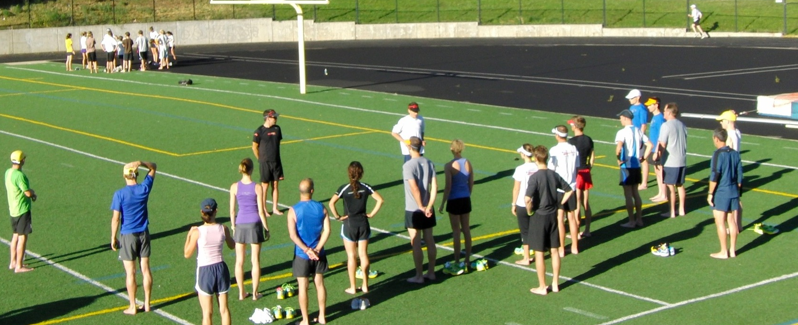 Join Jay Dicharry, Ian Adamson and myself  for one of our "Healthy Running" conferences and courses in 2014. Our courses are now approved for 16 hours AMA Cat 1 Continuing Medical Education (CME) hours. The three of us have been leading these medical-education courses for two years now. We have refined the content to create a two-day experience for physicians, physical therapists, athletic trainers, coaches, other healthcare professionals, and runners.
"Healthy Running"  focuses on the energetics of running, running skills and drills, injury evaluation and treatment, role of footwear, and functional movement and strength. Content is evidence based with numerous case scenarios, active drills and exercises, and practical workshops to apply concepts.
The course comes with a CD of over 200 articles, presentations and videos. The Continuing Medical Education department at West Virginia University School of Medicine has reviewed the content and objectives and supports our mission of instructing in the gaps of knowledge that exist in Running Medicine.
Go to www.healthyrunning.org to learn more and register for  courses in Los Angeles, Dubai, or Boulder.
Coming soon will be information on a course with the U.S. Pentagon (early March 2014). There are discounts for DOD healthcare providers. And stay tuned for details about the course in Cape Town, South Africa (June 2014). I also plan to run in the Comrades Marathon again, but in the opposite "downhill" direction to the sea.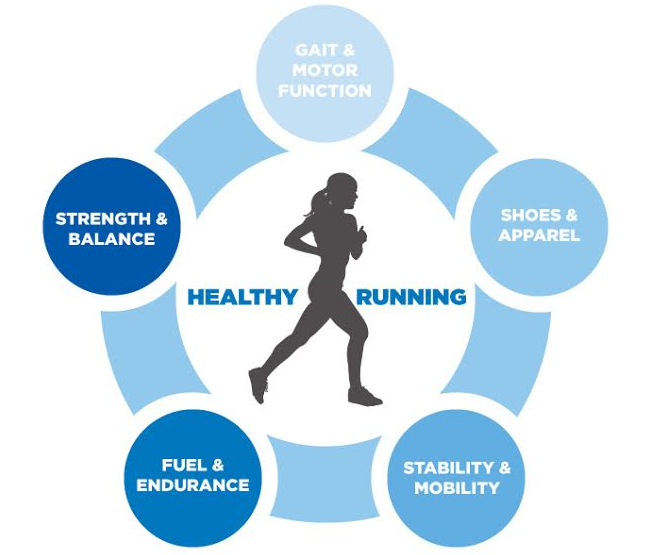 More Details
"Healthy Running" covers advanced running form, strength training, range of motion, aerobic development, motor skill development, injury assessment and treatment, and running shoe prescription. We present numerous case scenarios and hands-on analysis to apply concepts learned.
Day one sessions includes the anthropologic basis of running, aerobic development, recovery principals and practice, overtraining syndrome, coordination and peaking, nutrition for health and performance, warm up and cool down The role of footwear on runners is examined, including the evolution of running shoes, design, technology and the relationship to injury. The afternoon workshop addresses strength training, range of motion/mobility and motor function.
Day two examines the injured runner, tissue specificity, anatomy, biomechanics and clinical evaluation of mobility and strength.The afternoon workshop assesses running from a clinical perspective, prescription of strength, mobility, and gait cues based on specific findings. Stability, core work, mobility and stretching principles are addressed.
Target Audience
These courses are specifically designed for medical and fitness professionals and those with a solid understanding of running physiology and human anatomy: primary care physicians, physical therapists, sports medicine and rehabilitation physicians, nurse practitioners, physician assistants, athletic trainers, coaches, and other professionals interested in maintaining and proofing the health of runners.
The WVU School of Medicine is accredited by the Accreditation Council for Continuing Medical Education to provide continuing medical education for physicians. The two-day "Healthy Running" course provides 16 hours Cat 1 AMA CME. Other CEU and CE credit hours may be available depending on the course. Join us and see how our course can help support your business and career.
Learning Objectives
After this course, the participant should be able to:
•    Discuss the patho-physiological process behind running injuries and the new treatment concepts relating to these pathologies.
•    Improve his\her clinical efficiency through a better knowledge of objective diagnostic assessments and their place in the clinical exam of an injured runner.
•    Discuss the new theories behind tissue stress, adaptation and preventive stress.
•    Recognize the relationship between running biomechanics and the risk of injuries.
•    Build a program to help an injured runner return to running using the theoretical principles relating to different energy systems, cross-training and warm-up.
•    Discuss the science behind running shoe technology, plantar orthoses, flexibility and strengthening in the prevention and treatment of running injuries.
•    Discuss the science and practical application of aerobic development, speed training, and periodization.
•    Describe the principles and be able to teach efficient running form including supplemental drills.
•    Evaluate a patient for movement dysfunction during a clinical visit and provide simple corrective measures.
•    Discuss clinical Injury assessment and exam and specific corrective exercises.
•    Describe practical gait analysis, cues, and corrections.
•    Discuss Nutrition for health and performance.
•    Prescribe footwear to complement the patient's current movement pattern and how to safely transition them to more functional footwear
upcoming courses
Mar 10-11 US Pentagon
June 3-4 Johannesburg South Africa
June 28-29 Boulder CO
July 12-13 Athens GA
July 26-27 Portland OR
Aug 7-8 Beverly MA
Aug 30-31 Falls Church VA