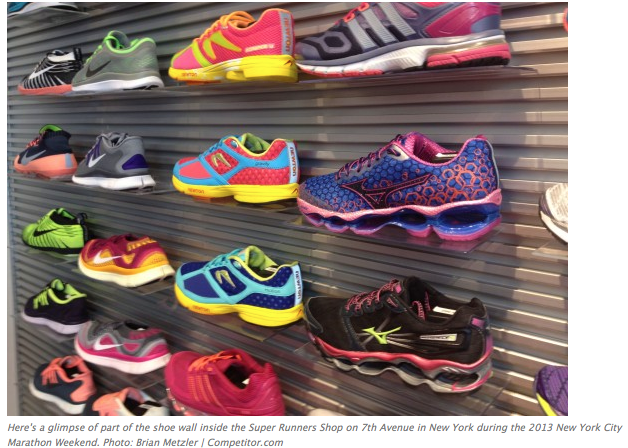 by Bill Katovsky.
Depending on how frequently runners read magazines like Outside or Competitor, or check Runner's World's blog, they can be excused for thinking that minimalism is gone, departed, yesterday's news. The sporting goods and fitness media abhor a news vacuum; they constantly seek out the latest trend, often on the heels of announcing that the previous one is moribund.
With that said, the minimalism news cycle seems to have been set on fast forward. In the space of several years, we have gone from formerly hot-selling Vibram FiveFingers and barefoot/barefoot-style running shoes, to the alarming development that they might have been the leading cause of serious foot and ankle injuries everywhere.
Evidence for this dramatic change was seemingly anecdotal, or based on the occasional footwear study published in a sports medicine journal.  These studies seldom involved more than a small number of runners, who were usually unused to running in minimalist shoes. Nor did being tested on a treadmill replicate the challenge of running outdoors.
Meanwhile, as new footwear players such as Newton and Altra began establishing a more substantial foothold in the running shoe market –by sensibly marketing and promoting important aspects such as natural running and proper form– the bigger brands took notice and flooded the market with an ample assortment of competing designs and configurations based on the holy trinity of heel, sole, and toebox. It wasn't a zero sum game, but zero drop.
A lot of noise, on both the media and retail side, was being directed to this new phenomenon. But often lost in the sound and fury was one basic truth: it takes time for a runner to safely and prudently make the transition from a behemoth, heel-striking shoe like the ASICS Gel Kayano to a sleek, barracuda-like Skora or Vivo Barefoot.  And how much time? It all depended on the runner and his or her biomechanics, experience, and adaptation regimen. For some, the period can be six months; for others it can stretch to two years.
But the take-it-slow-transition-to-minimalism cycle did not sync all that well with many runners, who impatiently made a speedy rush to minimalism, or to the marketing goals of shoe companies that depend on keeping their retail pipeline fresh with new product each and every year. Moreover, a majority of big box and running stores, who lacked the passion and enthusiasm of Natural Running Center partner stores to embrace "less shoe," failed to carry the new minimalist brands and models.
Then along came the outlier Hoka, with its thick slab of cushiony sole, that was not only radical in its design, but became a popular hit among ultra runners. The clown shoe soon sparked many other copycats. In fact, one might call 2014 the year of "fat and flat," with even Altra coming out with its own version. Sporting a  thick, Hoka-like tread mated to zero drop, think minimalism on steroids.
Will fat and flat be around in two, three years? What are the long-tern biomechanical consequences of swapping out proprioception for added cushioning and support? Will Hokamania be replaced by something else?
To make sense of Running Shoes 2014, we naturally turned to Natural Running Center's Shoe Editor Nick Pang, who is also the founder of Minimalist Running Shoes, which is a must-read website for all runners who care about footwear. Nick knows shoes. In fact, he has tested, reviewed, measured, photographed, and analyzed over 200 shoes in the past four years
Click here to read the personal essay by Nick who has expertly investigated the ever-changing footwear landscape– and what it means to all runners who want to stay healthy and run pain-free. Runners never had it so good with all these shoe choices. But that in itself doesn't mean that runners will get injured less. Maybe there is no such thing as the perfect shoe.