Building on the success of the best-selling Skechers GOrun 2, Skechers has created another potential winner  with the launch of its GOrun 3 running shoe. The Skechers GOrun 3 is the next generation of transitional (or bridging) running shoes. Designed for speed with innovative performance technologies to promote a midfoot strike, it fosters a barefoot-running experience while offering cushioning and impact protection.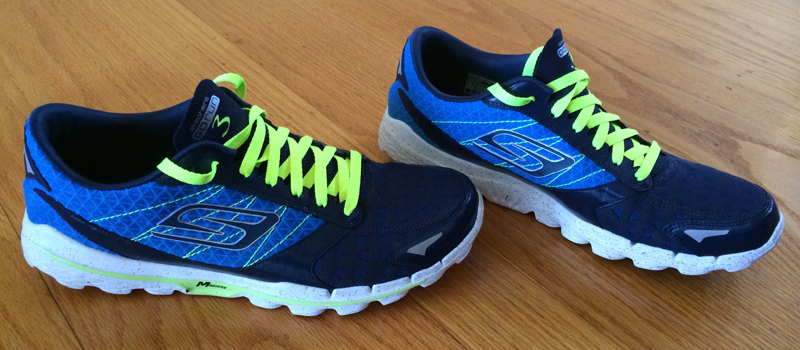 by Nick Pang.    The Skechers GOrun 3 adds more stability to the previous version but is still lightweight, flexible and breathable. The front section of the uppers has a Power-prene mesh construction (the triangle looking panels) for breathability and allows for maximum toe splay.
Just like the GOrun 2, the outsole has GOimpulse sensors offering flexibility and feedback for a responsive running experience. Skechers' M-Strike technology also promote a midfoot strike.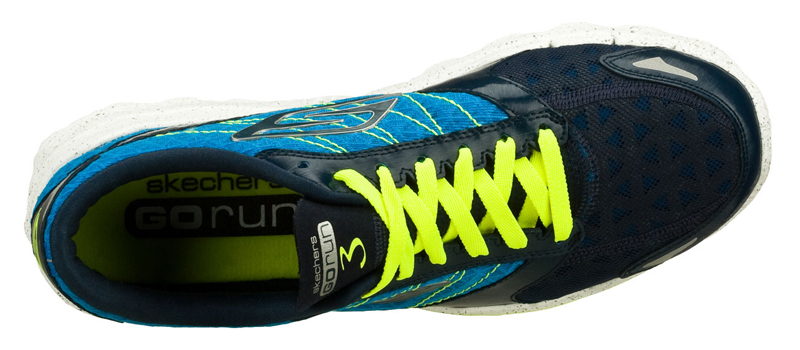 The side uppers feature a flat lock stitching detail for seamless feel and lighter weight while a soft smooth fabric shoe lining allows for sockless barefoot wear.
The Resalyte midsole is made of a proprietary lightweight injection-molded compound with memory retention that helps absorb impact.
Review Summary
My pair (US Size 10.0) weighs in at a light 6.6 ounces without the insole and a 4mm drop. The removable insole adds another 4mm drop and extra cushioning. It has a really wide forefoot, ultra-flexible outsole, and low forefoot stack height of about 11mm.
There is still a midfoot bump but it is hardly noticeable when running in the GOrun 3 – I did not like the pronounced bump in the GOrun 2. At first glance, this may look like a heavily cushioned shoe. But you have to run in them to really tell – the cushioning is moderate and perfect for a runner who wants to transition to a neutral and lightweight trainer.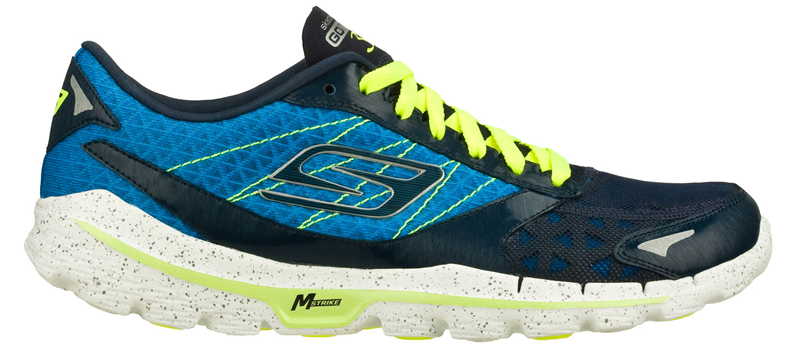 Having put significant mileage in this shoe on rain-slickened tracks, asphalt, and concrete, this road running shoe has great traction and ample cushioning for long distances. It is one of the most comfortable transitioning shoe  that I have ever tested.
I have a really wide foot (2E+) and the Skechers GOrun 3 has ample toe box space (both width and height) for maximum toe splay. If you are racing or doing speed work in this shoe, you might want to tighten the laces as it does not have a glove like fit like the GOmeb Speed series or some other minimal shoes like the Topo Athletic ST. At 6.6 ounces, it is lighter than some racing shoes!
I really love the new uppers. It is really breathable, thin, soft, and stretchable. One of my pet peeves, the sliding tongue, is non-existent here as it is stitched next to the eyelets. As I always run sockless, the soft liner on the forefoot, midfoot, and heel area is extra soft and comfortable with no hint of any hot spots. Look for a similar uppers for the Skechers GObionic 2 coming out soon.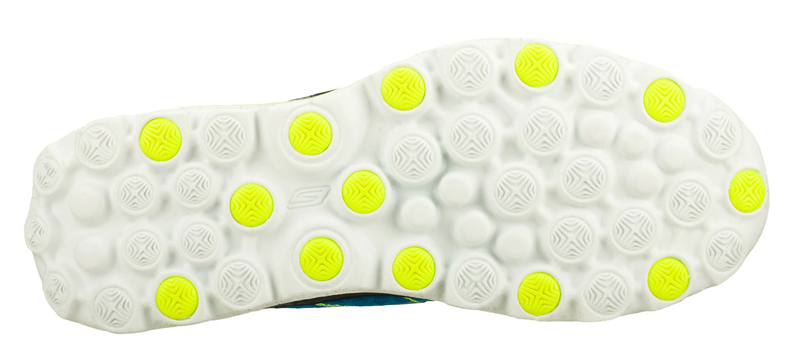 For the minimalist purist, the 4mm drop is barely noticeable. Actually, anything 4mm or less drop has no impact on my running form and adds to the variety of running shoes for me to mix it up with on the track, roads, and trails.