Posted by
BillK
on Dec 26, 2014 in
Health
,
Health & Diet
|
9 comments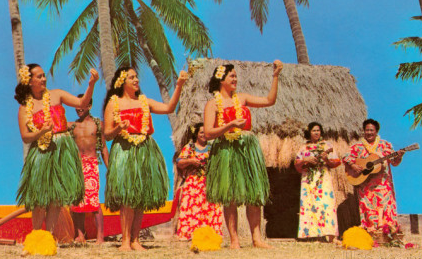 by Dr. Ray McClanahan.
During a vacation with my family in Hawaii, we attended a Luau, where nearly every native Hawaiian had beautiful spread toes and strong healthy feet. That is  not often the case on the mainland. I couldn't help but wonder if it was related to the fact that they work and live barefoot and in flat footwear.  Contrast that with the visiting mainlanders' feet that I observed on the beach and poolside, with the usual hammertoes and bunions. Their feet were shaped like ill-fitting footwear.
Most runners who come to see me at my podiatry practice in Portland have an unusually wide forefoot, when compared to the toe boxes of most major running shoe brands. I won't name companies here, but their shoes are too narrow for nearly everyone. 

Until there's a dramatic reshaping of the running shoe industry, the majority of runners won't  find comfort or natural foot function in their fashionable athletic and casual lifestyle shoes. There are exceptions. but they are small, young companies with limited distribution compared to the shoe giants.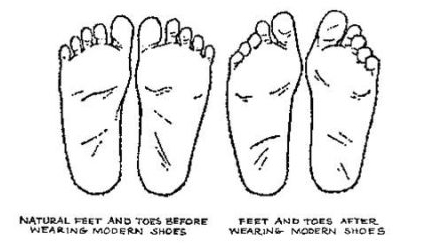 I help my patients understand that their foot is not the problem. On a professional note, it's my hope is that more podiatrists will be the ones to determine definitions of healthfulness in footwear, not the shoe industry. 
At our clinic, we teach our patients about natural foot health– zero-drop footwear, foot-shaped lasts (ends of toes wider than ball of foot), and flexibility throughout the sole.
We have established several natural footwear manufacturing partners, that ensure they will continue to offer natural footwear to our patients, regardless of what direction the footwear market tends to desire to dictate. These are: Altra, LEMs, Soft Star, VFF, Tune, OESH, Luna, Xero Shoes, and Primal Professional.
We also do not encourage the use of the term minimal, as there are many minimal footwear selections that are not remotely close to approximating anything natural.  It is my opinion that many runners have failed to transition adequately to minimal footwear, because of the inability of most minimal footwear, to allow feet to be positioned naturally.
When we speak to our patients from the perspective of their natural foot anatomy, we are careful to not introduce any philosophies.  We show them what their feet were like at birth, and the shape they would have maintained, were it not for their footwear. All of this is well documented in the medical literature spanning at least 100 years.
We teach them that it is not natural to have their heels elevated above their forefeet. Nor is it natural for them to have the ends of their toes elevated above their metatarsal heads (toespring).  And especially, how unnatural it is to exercise in footwear that is widest at the ball and gets narrower distally, or toward the toes.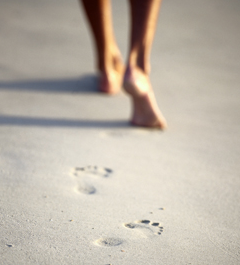 It then is clear to most of our patients that traditional athletic footwear selections  are manufactured without taking into account  the natural anatomy of human feet.  At this point, patients are less concerned with how much cushioning/stability/motion control/tech features, traditional footwear has. They are also curious about how footwear manufacturers, many shoe retailers, and most sports podiatrists, recommend footwear that is not shaped like natural human feet.
Credit for showing me and the others the path toward natural-foot health belongs to the late Dr. William Rossi, DPM for his detailed scientific descriptions of what modern footwear is capable of doing to our feet and bodies.   See his four articles here on my clinic's website: https://nwfootankle.com/foot-health/drill/2/110 .You will definitely want to read "Why Shoes Make Normal Gait Impossible".
Dr. Rossi was unique in that he started fitting shoes in his parents shoe store, then he became a podiatrist, and then a well-known footwear industry consultant.  Perhaps no individual has such a varied experience surrounding the care of the feet as Dr. Rossi.  In fact he spoke often of his wish that footwear people learn more about the natural foot, and footcare people learn more about footwear.  This is just as important today.  We lost Dr. Rossi in 2003. He was my mentor, who I never met. There is a lot of wisdom in his writings for anyone interested in how we make the unnatural into our new normal, which upon deeper inspection, is harmful to our feet and bodies.