Natural Running friends reporting back from two weeks on a natural running mission!  Now we are less than a week from the 8th Freedom's Run, the largest running  event in West Virginia and highlighting what we hope is a path for a healthier future.  Come visit October 1!  More at www.freedomsrun.org
The first trip was to Dover Air Force Base for 2 days of running clinics for medical providers and Physical Training leaders.  I met USAF Orthopedic Surgean and now Dover Medical Group commander LTC Sean O'Brien while doing a clinic at Yokota AFB Japan in 2015 so it was a privilege to meet him again and share our mutual mission of reducing injuries in Airman. This time easier droving 3 hours instead of flying across the globe, but sure miss the amazing sushi and friendliness of the Japanese people.
One of the simplest drills we did there was "slow jogging" which has roots in Japan with Dr Hiro Tanaka who wrote a book of the same name.  See our post on this game changing book. http://naturalrunningcenter.com/2016/07/15/slow-jogging-health-pain/.  Running should not cause injuries, it should make you injury resilient.  This is the message we wish to share with military members
Here are 2 videos of how it is done….its that simple. Take your shoes off and run reaaallllly slow and soft.
Then it was off to the Air Force Marathon.  It was great to return to Air Force Marathon for the 16th time and 14th consecutive and see so many from past years who following principles of healthy running and low carb path to better health.  I gave 2 expo talks as well as couple with sponsor groups.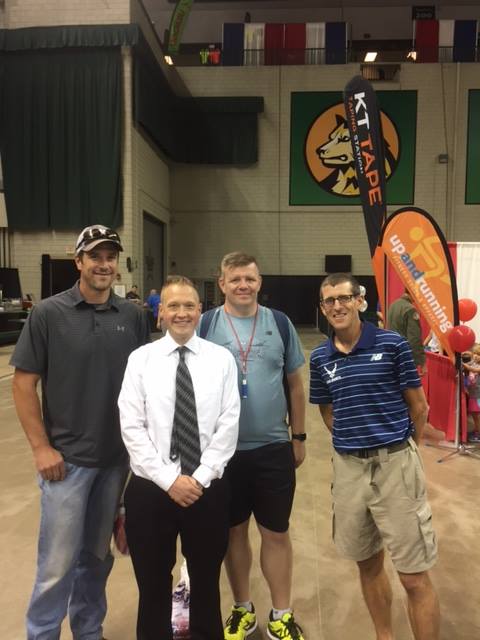 Here are 4 people who together have not just lost 400 pounds, but are healthy! In the first picture are 3 amazing men who have lost a total of 300 pounds on low carb healthy food. Ron Allison ran the half marathon and is half his weight and healthy. Ron has lost over 160 pounds and will be lining up in a month at Marine Corps. His friend and training partner Jeff Bell has lost 65 pounds . Rick Perron is my friend and Marketing and Social Media lead for the Air Force Marathon who started this journey in March . He is 60 pounds down. See his post a couple months ago as he started this journey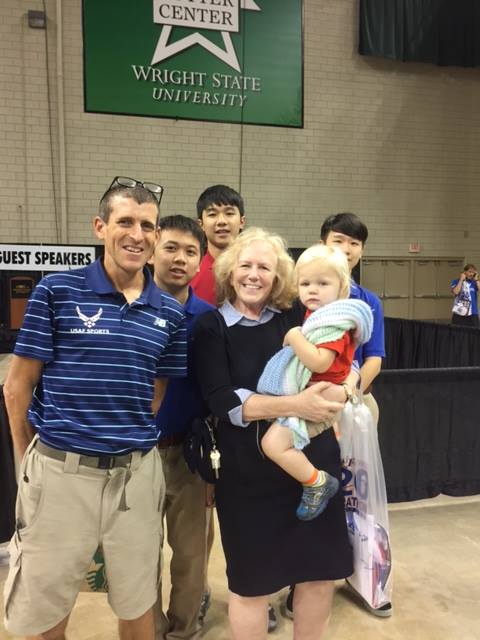 Kate Myers is pictured with her grandchild. 2 years ago she was too obese and immobile to be able to safely watch him. She followed the principles and lost 100 pounds and will participate in her second Air Force Half Marathon . She has the energy now to host these 3 Chinese students also. She has kept her weight off for a year and no turning back.
The race was fun.  Got to hang with Meb and drink some UCAN (his prerace fuel of choice) in the tent before the race.  Then took off on a warm and humid day running with a mix of Shamma Sandals and barefoot.  Felt good although slowed a bit on the backside to finish in 3:00:00 (should have leaned for the sub 3) .  Finished 12th out of about 5000 entrants.  Did a few pushups at the end in honor of Meb in Rio.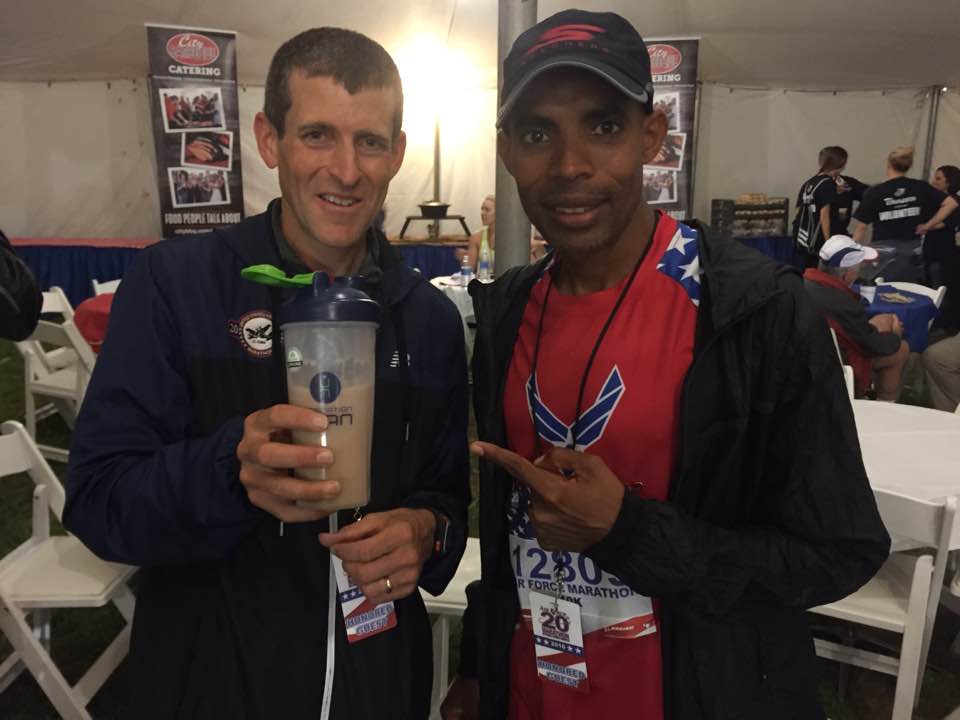 UCANing with Meb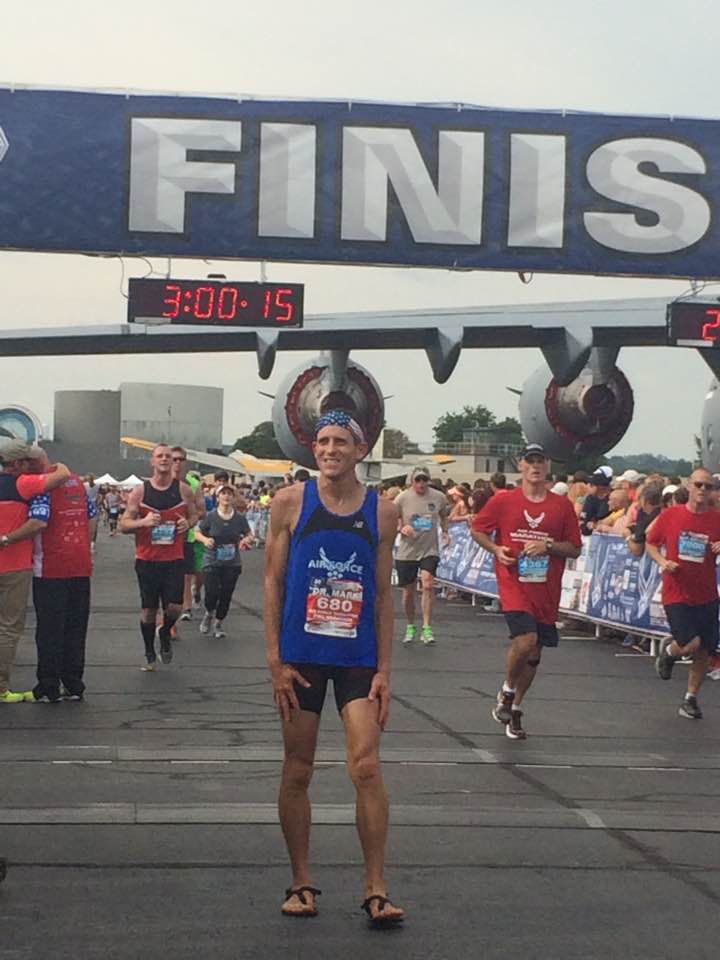 Smiling at the Finish- No watch and happy feet
Here are words of wisdom from Meb
– Meb's father walked 120 miles out of Eritrea with little food or water as a refuge to try to save his family
-Hard work and a little help of family in Italy allowed Meb's father to bring his wife and 6 children out of Eritrea
– Meb's brothers and sisters have achieved great success in life through education and the love of family
– Meb's Father did pushups every night….so did Meb
– at the finish in Rio Meb slipped and did pushups- his father's habit hard wired in his head
– everyone should do one marathon, the rest is optional
– Believe ….the mind is powerful
####
Last week I traveled to the TrueForm running HQ in Connecticutt to prep for a seminar at Runners World hosted by their Shoe Guru Jeff Dengate.  Colleagues Laura Bergman and Paul Koczera were on hand to assist with a fun TrueForm run in the sun and workout highlighting how to integrate improving running mechanics and power into a fun routine.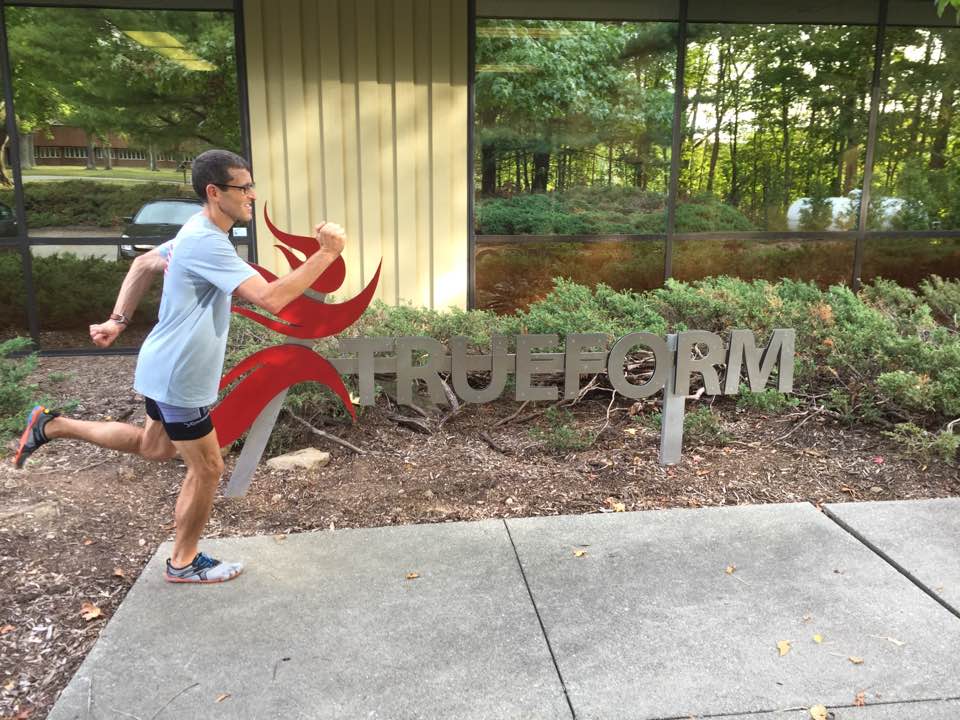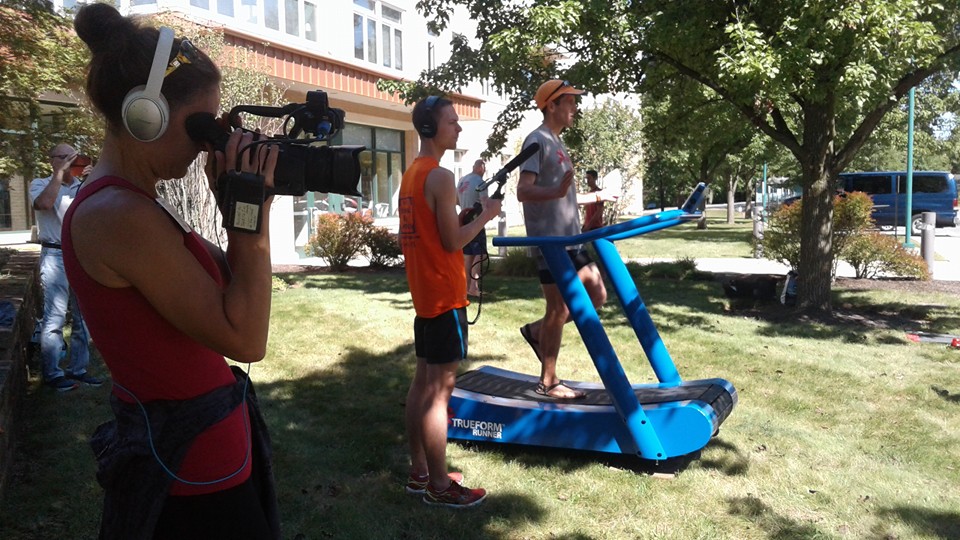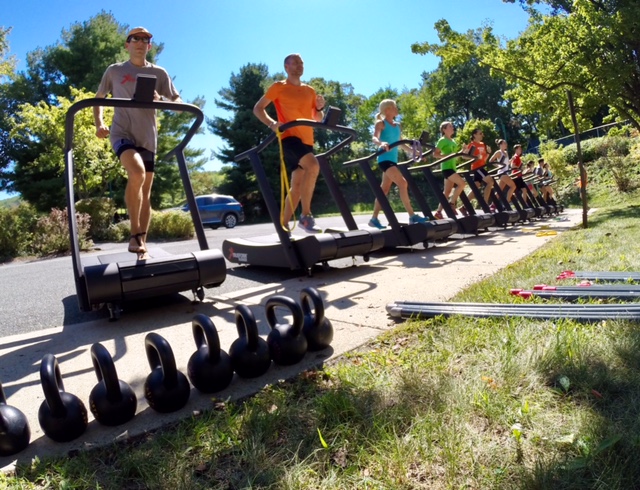 For more on TrueForm go to http://www.trueformrunner.com/
You can use the code "NRC5" for 5% off this amazing training friend
Happy Training this fall!
If you are looking for a fun running and learning experiences join me at in one of these cities where i will be presenting:
AAPSM Portand Oct 20-23
http://www.aapsm.org/
Marine Corps Marathon Sports Medicine Symposium Friday Oct 28
http://www.amaasportsmed.org/
Healthy Running Athens GA November 5 and 6
www.healthyrunning.org
The Running Event Orlando Nov 29-Dec2
http://www.therunningevent.com/
Dr. Mark