…. when your everyday strength is gone, can draw on a mysterious reservoir of power far greater. Then it is that you can reach for the stars. That is the way champions are made. —George Yeoman Pocock to the Boys in the Boat
Yesterday at the Boston Marathon this quote was in my mind.  Kathrine Switzer was on the course again 50 years after her rebellious run which changed the world of women in sport. Bennett Beach was on the course for a 50th straight year despite some significant physical challenges. I certainly am not of the athletic caliber nor did I tap into depths achieved by 1936 Olympic Eight Crew from the University of Washington.  As documented in the best selling book "Boys in the Boat", these boys of humble means  did the impossible to win the Gold Medal in Hitler's Berlin. But you too on any given day, if you have prepared well,  you can tap into your "mysterious reservoir of power".
The day broke with warmth and by race start the temperature would be 70 degrees with full sun.  I tend to do well relative to others in the heat so this was not a real concern.  The nice tailwind was compensation.  Enjoyed pre-race comradarie with fellow West Virginia training partners James Munnis and Bill Bondurant. We donned the pre-race bathrobes (complements of Bill) and headed for the busses.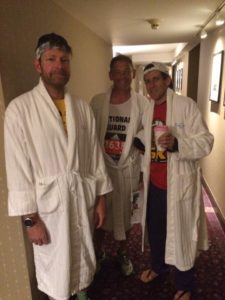 As a fat burning athlete had a light breakfast of coffee and almond butter with a banana on the ride out supplemented by a low carb cocktail of  2 bottles of UCAN Superstarch, a packet of KetoOS, and a Vespa packet.  I carried another Vespa  and two straws of UCAN Hydrate for the course tucked in my XOSKIN shorts.  I strapped on my accelerometer for Dr Irene Davis's minimal shoe research (small band on my ankle).  My footwear for the day were Luna Mono's.  I went with these over my other favorites Shamma Jerusalem Cruisers (which I wore in 2016 Marine Corps Marathon) due to the steep downhills.  The Mono's had a couple more millimeters of protection.
Here are a couple pictures from lab rat day at Harvard's  Spaulding National Running Center in the lab of Irene Davis for some pre-race assessment and data collection.  Running for science is fun.
The goal for the day was to continue the annual sub 3 hour streak and make it a clean 30 years.  There is one runner left ahead of me who ran sub 3 for 33 years [blog].  My prep had gone well and was feeling healthy so felt confident there was still some headroom to get under the time, so the warm temperatures were not a big concern.
Running through halfway comfortably in 1:27 and passing the tunnels of screams of Wellesley College, I was right on to hit the time if all continued well.  The water stations were battle zones as runners were grabbing everything they could to drink fluid  but mostly dump it over their body, which is the effective evaporative cooling mechanism when the temps get into the 70s.  Borrowing a page from Galan Rupp's Olympic Rio strategy I would grab ice from spectators and put it in my cap to melt and cool me.
By the 17 mile mark and the turn at the Newton Fire Station the heat was taking its toll and runners were coming back. This is the place in the race where I like to get focused and start racing.  Before this point it is all conserve, efficiency, and damage control.  I ran much of this first 17 with fellow 50yo friend James Munnis and we joined my friend JT Peebles (pictured with me in yellow Newton shoes) at about mile 15.
JT and I set a healthy and strong rhythm supporting each other and passing many runners up and over Heartbreak Hill at mile 21.  At the bottom side of Heartbreak Hill at mile 22 I decided to drive harder for home.  Even though I was nowhere near going into the dark mysterious space the 1936 Olympic 8 went into, I recalled these lines from chapter 18 of the book.  Reciting this in my mind, there was never a doubt I would finish strong.  The brain dictates so much of what happens on the course under stress.
From "Boys in the Boat":
……Moch barked, "Twenty more strokes!" He started counting them down, "Nineteen, eighteen, seventeen, sixteen, fifteen . . . Twenty, nineteen . . ." Each time he hit fifteen he reset back to twenty. In a daze, believing they were finally bearing down on the line, the boys threw their long bodies into each stroke, rowing furiously, flawlessly, and with uncanny elegance
…..And they immediately understood it for what it was—a signal that they needed to do what was impossible, to go even higher. Somewhere, deep down inside, each of them grasped at shreds of will and strength they did not know they possessed. Their hearts were pumping at nearly two hundred beats per minute now. They were utterly beyond exhaustion, beyond what their bodies should be able to endure.
My finishing time was 2:56.03.  Good enough for 23rd overall in the over 50 age group and 10th American.  The old guy competition is heated.  JT and James finished strong about a minute behind, tapping into their own mysterious reservoirs of power.  The heat decimated the lead pack as only 2 runners broke 2:10 with the race won by Geoffrey Kirui chased by a courageous Galen Rupp in his first Boston. 19 years ago I ran 2:27.20 for 33rd overall and 6th American, but at age 50 happy to stay in the game.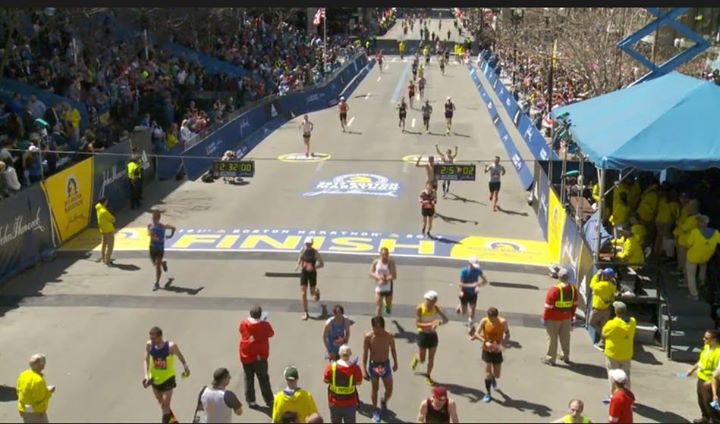 A couple stories from the present and past of reservoirs of power which changed the world.  Kathrine Switzer finished the race 50 years in a very respectable time of 4:44 after she was nearly tackled off the course by male director Jock Semple.  Now almost half of Marathoners and over half of Half Marathoners are female.  The world has Kathrine to thank for this gift.
Bennett Beach finished 50 straight in a time over twice from his younger years. Bennett has a significant movement disorder which would limit most to a walk around the block, yet he finished the run yesterday in  5:01. Read about Bennett's challenges here.
35 years ago one of the most memorable duels took place at Boston between Alberto Salazar and Dick Beardsley. Both of these athletes possessed reservoirs of power rarely seen in humans.  This race was the pinnacle of both of their careers and gives warning when one taps too deeply into it and cannot fully recover.
http://rw.runnersworld.com/selects/duel-in-the-sun.html
Video Duel in the Sun
Video of Boys in the Boat
………………………………
It was also a privilege to present 2 talks at the 46th Annual AMAA Boston Sports Medicine Symposium where there is always new knowledge and research shared.  I spoke on Gait Retraining and used my favorite tool, the innovative True Form Runner. My second talk was about race day and training strategies for marathons much of which is outlined here from a recent post.
We do Academic Conferences for respectful debate and this one had the two opposing sides to the carbohydrate confusion.  Sports Nutritionist Nancy Clark RD gives little credence to Low Carb Performance and titled her talk  "Sports Nutrition: Addressing the Confusion".  For those who follow my blog this talk likely left you confused.  Here are a few highlight slides. This commentary is meant to be respectful to Nancy and the athletes this strategy works for,  but there is another path that needs to be acknowledged.
True the world class Kenyans eat tons of processed and non-processed carbs.  But walking around the expo very few runners I saw looked like Kenyans nor had the training and metabolism of an elite Kenyan .  Many likely have feature of the Metabolic Syndrome even though they run. Also folks like myself do not say "carbs are evil".  I train low carb but the days leading up to a race add some healthy ones back.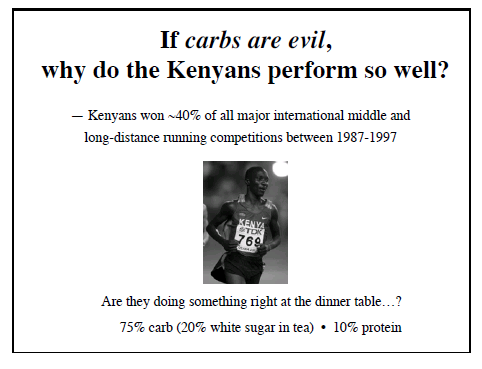 So according to Nancy I should be eating at least 500g carbs a day at all times.  I did this for years and this is possibly why I and many others of my age have insulin resistance and impaired beta cell function as a result of producing the loads of insulin required to package these carbs. Never in our evolutionary history did we eat this way 365 days a year for a lifetime.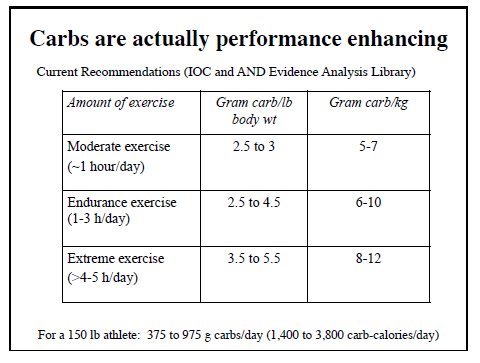 I'm not following Nancy's conclusion that eating more healthy fat allowed more calories without weight gain, plus improved performance… as long as they ate enough carbs and calories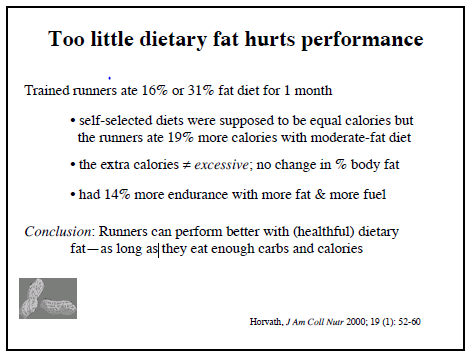 Say what?  Lose weight without being hungry by putting yourself in a calorie deficit?  Have never seen this work for the long term and very few can be this precise in counting calories and in and calories out.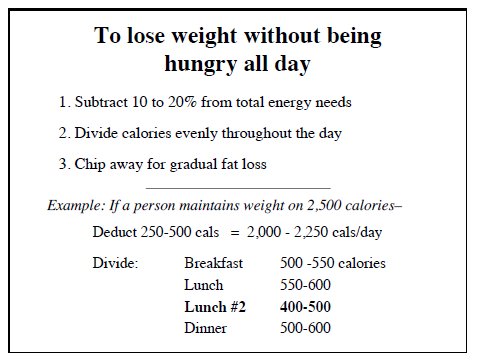 And we must maintain and restore glycogen to avoid the "needless fatigue" referenced from her book.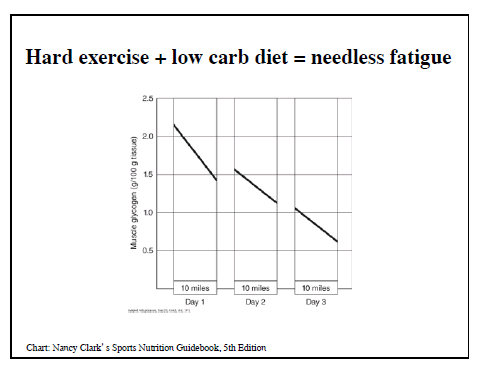 The alternate hypothesis was then presented by Dr. Richard Wood who used some of my testing as a case study.  Whereas Nancy attests there is peril to deplete glycogen.  Dr. Wood suggests the opposite.  Do not be reliant on glycogen by becoming "fat adapted". To many like Nancy this is like imagining a color you have never seen.  If you have ever watched the Matrix it is like taking the "Red Pill".  "You take the blue pill, the story ends. You wake up in your bed and believe whatever you want to believe. You take the red pill, you stay in Wonderland, and I show you how deep the rabbit hole goes."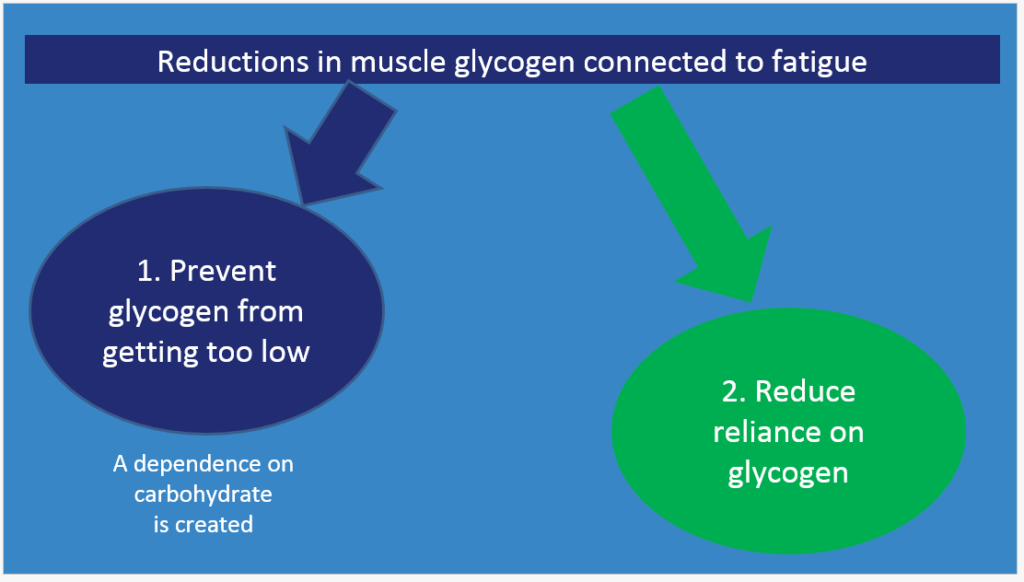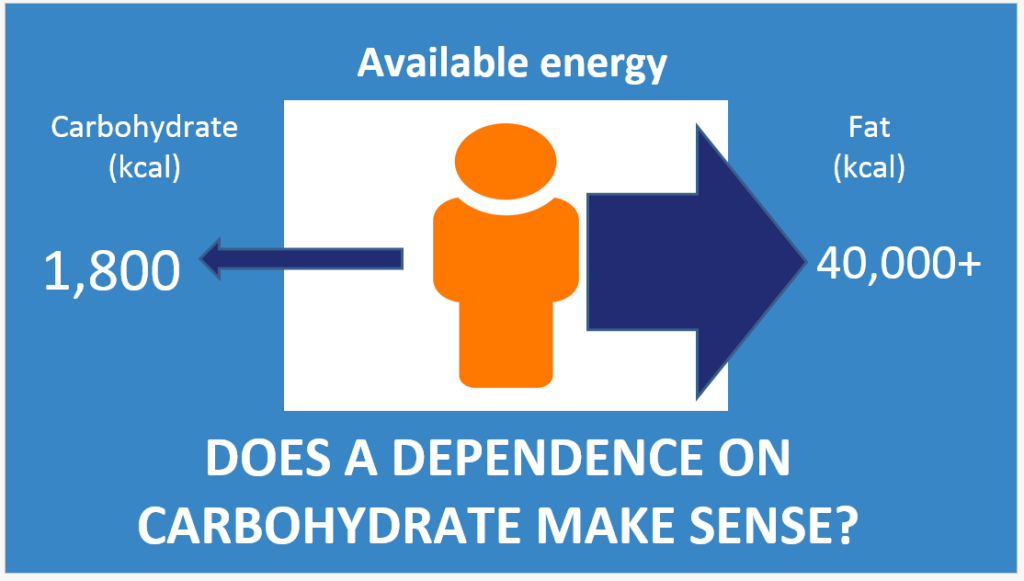 Read more about fat adaptation on this recent post.
Congrats to all who met the challenge of the 2017 Boston Marathon and to their family and friends who supported.  I am grateful to my family who were keeping me accountable on the athlete alert text messaging from home.   I knew they were following me!  I am especially in awe of the mobility and sight impaired athletes and the thousands of charity runners who are doing something far greater than running for self. Many qualified runners will comment negatively on the large presence of charity runners as they have accomplished a life goal of qualifying on time standards.  But to me the runners out there tapping far deeper in the mysterious reservoir of power for a cause greater than themselves are the heroes of the day.  See you in 2018!