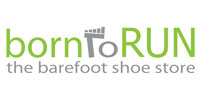 http://www.borntorun.com
support@borntorun.com
(425) 698-1224
206 Bellevue Way NE
Bellevue, WA 98004
Mon -Sat: 10 am to 8 pm
Sun: 11 am to 5 pm
213 Yale Ave N.
Seattle, WA 98109
(206) 673-1711
Mon -Sat: 10 am to 9 pm
Sun: 11 am to 7 pm
The Born to Run Store was started by Barefoot Ted McDonald and Dan Fairbanks. Their partnership grew organically as Barefoot Ted sought to spread the joy and benefits of barefoot/minimalist running to a wider audience and Dan was bringing forth his vision of a nationwide chain of minimalist shoe stores.
Simply put, Ted and Dan are on a mission to spread the joy of natural movement by educating others on the benefits of barefoot running and walking and by offering the widest selection of minimalist footwear, footwear that does not deny the perfection of the naked foot.
Here is an informational video about our store. We made this video really early on, before the store in Bellevue was even open, but the content is still right on.
Brands & Styles We Carry
Altra, Inov-8, Kigo, Luna, Merrell, Newton, Nike, Sanuk, Soft Star, Terra Plana/VIVOBAREFOOT, Vibram FiveFingers
Shop Now