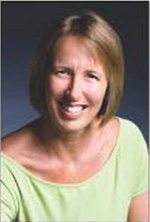 Dr. Coralee Thompson received her medical degree in 1989 from the University of Washington School of Medicine, and family practice residency at the Medical College of Virginia. She began her work with special needs children with her own son and then as medical director at The Institutes for the Achievement of Human Potential in Philadelphia. The focus of her expertise includes nutritional intervention, Quantitative EEG analysis and neurofeedback, and a variety of natural approaches to help in the assessment and treatment of brain dysfunction.
Dr. Thompson has been a board certified member of the American Academy of Family Physicians. Other memberships include The International Academy for Child Brain Development, American Medical Society, and the Cranial Academy. She received both the Brazilian Gold Medal and the Leonardo da Vinci Award for her work in the International Academy for Child Brain Development.
Dr. Thompson is the co-author of "Healthy Brains, Healthy Children" which was released December 2009. She regularly gives presentations on brain physiology, nutrition, biofeedback and other topics to both professionals and lay audiences. She consults world wide, including her work with The Family Hope Center as their International Medical Director.Her personal passions include running, mountain biking, gardening and music. She now runs in Vibram FiveFingers.
Dr. Thompson is a Children's Health and Medical Advisor to the Natural Running Center.
The human body never ceases to amaze me.
Natural Running Center Articles by Coralee Thompson:
Desert Running in Vibram FiveFingers Improved My Cadence and Gait
You May Also Be Interested In This:
Coralee Thomson playing the flute with Phil Maffetone in the song "Middleman," which is from the  album "Between Us."