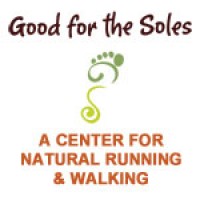 22 Strong Avenue
Northampton, MA 01060
413-727-3188
About Us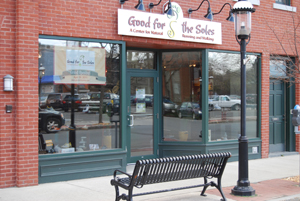 It all started with a good book, actually a great  book. The seed that became Good for the Soles was planted long before owners Tim and Jill Murphy even realized it existed.  Tim and Jill had been running off and on for over ten years – many of the "off" times a result of nagging injuries like sore knees, IT band issues, and hip pain.
Over a year ago, after reading Born to Run, by Chris McDougall, Tim and Jill were hopeful that their discovery of a "better way" to run might allow them to finally train for and finish a marathon without any injuries or burn out.  They soon attended a ChiRunning workshop (they had to drive all the way to Boston to do it…) and they were instantly hooked.  Their injuries were all but a memory and running was easier than it had ever been.  They went on to "naturally" run their first marathon, Goofy's Race and a Half Challenge, doing 39.3 miles over two days with no soreness and very little fatigue.  Their first thought?  Why didn't someone tell us about this years ago??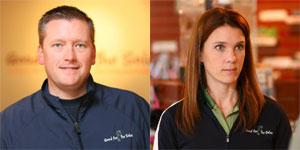 Tim and Jill's passion for natural running stems from the life-changing benefits that it brought to their lives.  Not only had running become easier, but it was finally fun and the best part is no more soreness or injuries!  They were able to easily meet their running goals and in some cases, far exceed them, thanks to natural running.
Good for the Soles started on a whim when Tim asked Jill, "Wouldn't it be nice if there were a store around here where we could buy minimalist shoes, instead of having to order them online?"  The conversations soon turned to "Well if we did open a store, what would we call it?  Where would it be?"  And then, "Wouldn't it be nice if there were a ChiRunning instructor out here in Western Massachusetts?" The rest, as they say, is history.
Good for the Soles opened its door for business in downtown Northampton, in late April 2011.
"We are so excited to be opening the first store dedicated entirely to the needs of minimalist runners and walkers in the Northeast.  As minimalist runners ourselves, we can relate to the common response of the people who have been writing and talking to us, which is, 'It's about time!'," said Jill.
Brands & Styles We Carry
Altra, kigo, Inov-8, Newton, Go-Lite, Stem, VivoBarefoot, ZemGear, Somnio.
Shop Now