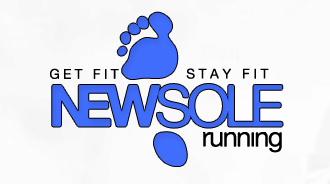 http://www.newsolerunning.com/
1315 McDonough Parkway
McDonough, GA 30253
Directions:
From I75, take exit 221 Jonesboro Rd and head east towards McDonough. Turn left onto McDonough Pkwy
Store Hours:
10-7 Mon – Fri; 10-6 Sat
Store Contact Info:
info@newsolerunning.com
678-432-1244
About Us
At NEWSole, our focus is on footwear that allows you to run or walk naturally, reinforcing the way you were created.
If you want to know what this minimalist craze and science is about, we can help.  If you are a believer and want to transition to minimalist running, we will not only help you select the right shoe, but offer coaching tips to help you transition safely to running and walking more naturally, more efficiently, and with less impact, making you less prone to injury, so you can move faster longer.  Our highly trained and knowledgeable team members will help determine what will work best for you and your fitness style.  They will conduct a proper Gait analysis which evaluates the anatomy, foot type and biomechanics of your feet, and then help you select the right shoe, size and fit.   It's not just about selling shoes! It's about you, your lifestyle and your running or walking form.
NEWSole has an ideal selection for minimalist and barefoot runners.  Dave Jonson (founder), a certified USATF coach and in training as a ChiRunning® and ChiWalking® instructor was an early adopter to this style of running.  After numerous injuries and excessive frustration, Dave now runs without a hint of pain.
The team members at NEWSole Running are committed to the success of every customer, whether a beginner walker, a first time marathoner, a Cross-fit enthusiast or an elite athlete.  If you are starting a fitness program, we can share insights with you and suggest valuable sources of information.  If you are sidelined by an injury or illness, we can help you plan your return to fitness or refer you to a medical expert who can aid your recovery.  Each team member lives a fitness lifestyle and is committed to encouraging and supporting the customer using proven science, not fad or fiction.
NEWSole also offers several lifestyle shoes like Stem and Xero Shoes for people who simply enjoy comfort and style. Don't need shoes?  NEWSole running offers a wide variety of apparel such as Injini and Swiftwick socks, Sugoi, Sweaty Bands and Moving Comfort.  Our "support specialist" can assist you with the proper bra fit. We also offer heart rate monitors, Correct Toes, watches, sunglasses, books, nutritional supplements, and many other helpful accessories.
NEWSole is a local community partner. Look for us at runs near the McDonough, GA area with Get Set Grow or come participate in one of our education or training courses.  Got gently used shoes or athletic clothing? Feel free to drop them by.  We are a Soles4Souls, Clothes4Souls and Hope4Souls collection site.
At NEWSole Running, we love what we do and are here for you.  Customers feel comfortable asking questions, trying things on and can have confidence in their purchases.  Come on by and get to know us.  Let us help you get new soles.  Get back on your feet and discover your NEW Soul!
— David Jonson, Owner
Watch VIDEO of  NEWSole Running Goblin Gallup on YouTube

Brands & Styles We Carry
Newton, Inov-8, Altra, VivoBarefoot, Stem, Merrell, Xero Shoes