Altra Instinct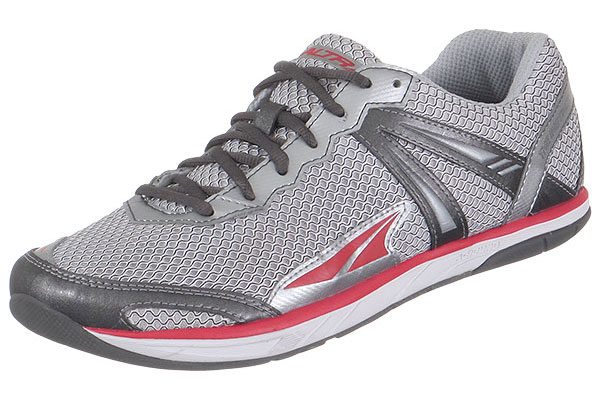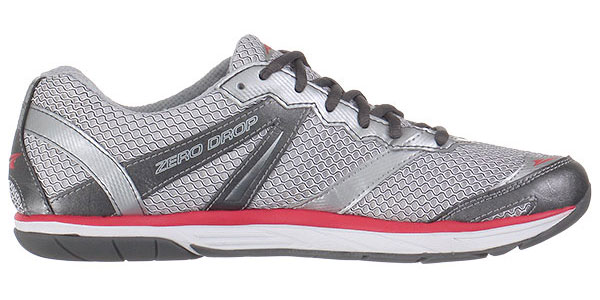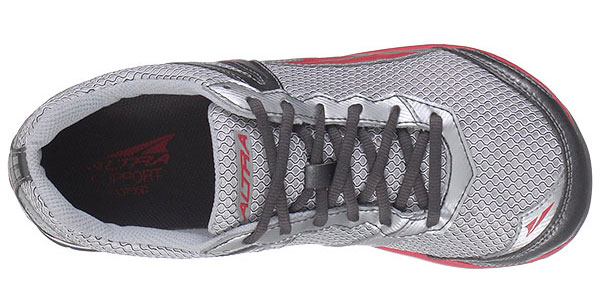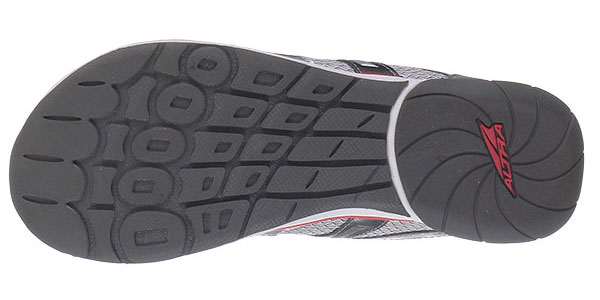 Click on image to zoom in


Review Summary
by Pete Larson, of RunBlogger
For the Instinct, we measured the sole + insole thickness combined as 20mm at both the heel and under the ball of the foot. Weight is 9.5oz in size 10.--NRC
I start my review of the Altra Instinct running shoe by paying homage to Edward Lyman Munson, who back in 1912 recognized that our shoes rarely match the actual anatomical shape of our feet. "The human foot is not to be regarded," he wrote in The Soldier's Foot and the Military Shoe, "as seems almost to be the idea with many, as an incoordinating mass of flesh, bone and gristle which may with impunity be crowded into almost any sort of protective covering to form a fleshy peg, more or less similar to a horse's hoof, on which to walk. It is, on the contrary, one of the most intricate anatomical structures of the human body." Munson's concern was with producing a military boot that would not damage the feet of soldiers by shoving them into narrow, pointed spaces that were designed more for fashion than functionality. Fast forward nearly 100 years, and a small start-up named Altra Running is attempting the same feat with the modern running shoe.
Walk into any running store, and you will find innumerable shoes that end in a pointed toe -- a simple glance at your foot reveals that this is not the way your foot is shaped. While a tapered toebox design can work if it's wide enough (or your foot narrow enough), most runners have probably dealt with the effects of shoes that are too confining in the forefoot - blisters and black toenails are all too common results of ill- fitting shoes. With long-term use, confining shoes can actually mold your toes into contorted, bent positions. Sadly, options for anatomically shaped shoes are few and far between – Crocs and Birkenstocks are two that come to mind that most closely fit the bill. Altra seeks to change that.
The Altra Instinct is a shoe that deviates from tradition by actually having a foot-shaped last. Among my rather large collection of running shoes, the Instinct easily has the widest forefoot, and it's one of the few shoes I own that provides ample space for my pinky toe. It's kind of an odd-looking shoe, if only because I'm not used to wearing a sneaker-style running shoe that is actually foot shaped (gasp!). I'm not including the Vibram Fivefingers here – hard to get more foot-shaped than those, but the VFFs are definitely not sneaker-style running shoes.
In addition to its anatomical shape, the Instinct is also a true zero-drop shoe, meaning the sole is the same thickness at the heel and forefoot. The Instinct is not unique in being zero drop (Vibram Fivefingers, Merrell Barefoot, and a few others also meet this standard), but it is one of the only zero drop shoes that is also amply cushioned.
From an appearance standpoint, I'd call the Instinct fairly conservative. Since Altra is a small company, they likely don't have the resources yet to put out shoes in multiple colors, but my preference would be for a bit more flair when it comes to aesthetic design.
The fit is roomy and comfortable, as one would expect of a foot-shaped shoe, and the cushioning is ample but not soft. I'd call it a fairly firm shoe underfoot.. Given the fact that it is cushioned, if you're looking to try a zero-drop shoe but aren't ready to go ultraminimal, the Instinct is a great place to start. It has enough cushion to be forgiving, but because it's true zero drop it allows for easy maintenance of natural running form. It also seems to be easier on the calves than a shoe like the Vibram Fivefingers, perhaps because the presence of cushion allows me to be a bit sloppier in my stride (less forefoot, more midfoot and mild heel).
Naturally, adding cushion tends to decrease flexibility – the Instinct isn't a stiff shoe, but it's not as flexible as a shoe like the Nike Free, Vibram Fivefingers, or Merrell Trail Glove. I'd compare it to the New Balance Minimus Road in this regard, but the fact that it is zero drop is what sets it apart from the Minimus. I could easily see myself using this shoe for just about any distance – it's pretty versatile. So if you want a zero drop shoe but are wary of going to something with little more than a thin layer of rubber between your foot and the road, the Altra Instinct would be an excellent choice. For anyone who has trouble stuffing their foot into a narrow toebox (like Munson's pegs of flesh, bone, and gristle), the Instinct might just be the shoe you have been waiting for. It's odd to think that a foot-shaped shoe might be considered an innovation, but Altra has done something unique with this shoe.
Patton Gleason, owner of Natural Running Store:
"It is about freaking time." These were the exact words when I heard a couple of guys from Utah were designing a shoe that was shaped like a foot, with a completely zero-drop differential from the heel to the toe. There is genius in simplicity. A few guys who had no experience building shoes were about to unleash one of the most anticipated running products of 2011. It did not disappoint.
Zero Drop: We'll start with what makes this shoe so very special compared to just about everything else that is out there. It is a completely zero drop shoe, with no differential from the height of the heel to the height of the forefoot. There is zero, zip, nada. Even a famous five fingered shoe has a 2mm drop.
Your body is designed to run, walk, stand and respond to level ground. When you are barefoot, it is a non-issue. However anything we attached to our feet is going to alter how our body responds to the ground. The closer to level a shoe is, the more accurate of a picture your body can interpret of what the ground beneath looks like.
Shape: One of several very smart ideas with this shoe is the shape. The shoe is designed like the shape of your foot. It is one of the most anatomically proportionate shoes on the market. The Instinct and Intuition feature a very generous toe box. Upon first glance the initial impression can be that the shoe is too wide for your foot. I would make the case that most traditional running shoes are far too narrow. Your feet are adaptable and malleable machines. The optimal shoes are ones that allow them to move as uninhibited as possible. These shoes do just that.
Under the hood: This shoe features a very durable rubber sole that can be used for a variety of surfaces. Bombing down the trail...check. Intervals on the road...check. The cushion of the shoe is two parts. The first is a traditonal EVA foam and on top of that is a more durable A Bound foam. This combo allows for small alterations of the surface to be absorbed (rocks, acorns) to not change the gait.
This is a natural running shoe at its finest and the future looks bright for Altra. I would not put this shoe in the minimalist category because of the weight and amount of foam. However, our experience has been that athletes who prefer a more minimal shoe will utilize the Instinct and Intuition for longer road miles with great success. This is a terrific tool for practicing a more efficient running style."
Available at these NRC Stores
















Shoes Mentioned in This Review

Vibram KSO

Merrell Trail Glove

New Balance Minimus Road