Keen A86 TR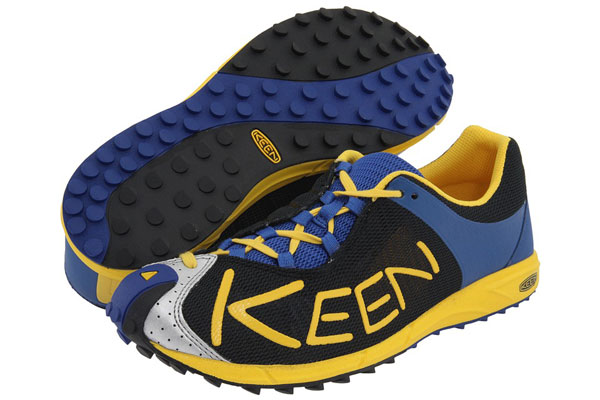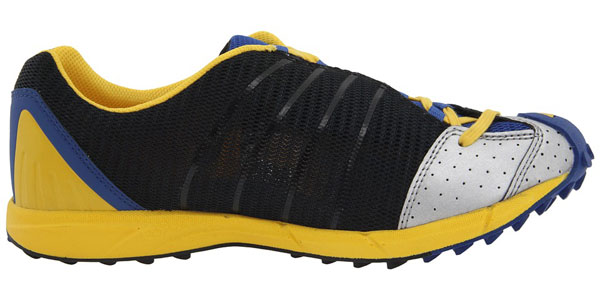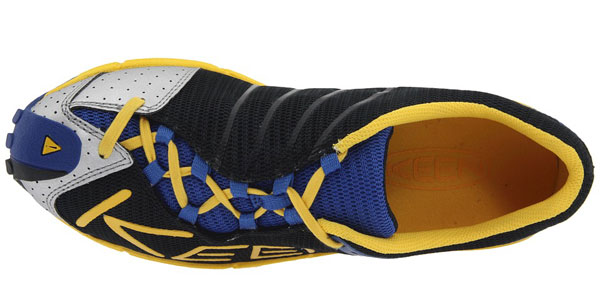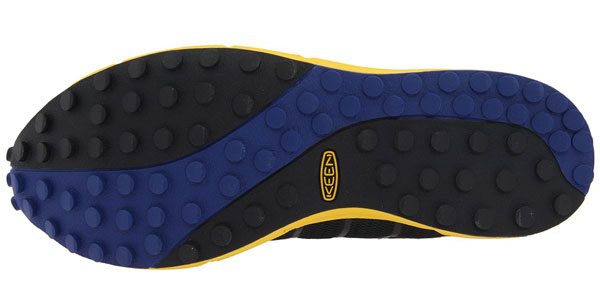 Click on image to zoom in
Review Summary
by Bill Katovsky, of Zero Drop
The Keen A86 trail running shoe weighs just 9 ounces and is light as my feather-duster. Known for its toe-protection athletic sandals and hiking shoes, this relatively young but highly successful footwear firm is poised to jump feet first into the minimalist mosh pit. While many runners might balk at the billboard-size yellow KEEN logo sewn into the uppers, just think if your last name happens to be "Keen," and what a thrill it would be to run around in your very own personalized shoes. So I clicked over to Switchboard.com in order to find out how many Keens currently reside in the U..S. The answer is thousands. Surely, a few of these Keens must be runners. Which made me also think: why don't running companies customize more shoes like this-- with a runner's last name? Then again, an unusual last name like, say, Keflezighi might not all fit on one shoe. (You could break it up: Kef on the left; Lezighi on the right.)
Back to Keen. Running Times, which has been in the running shoe game far longer than me, had this to say earlier in the year about Keen's new trail running shoe that will arrive in stores sometime in January: "A low-profile shoe with a snug fit and fast demeanor, it's like a pair of cross country spikes for the trails. Instead of spikes, however, this shoe has a collection of knobby lugs that grip to just about anything you might encounter on the trails. Fair warning: There's almost no protection in this shoe (aside from what the outsole and thin, semi-firm polyurethane midsole provide), and its uber-flexible design requires strong feet and efficient form.."
That's a fairly accurate representation of what Keen is calling a "hybridlife shoe." Not just car companies are banking on the "H" word. Keen is obviously going after the barefoot running shoe crowd, who I bet, drive more Pruises than other runners. (The less-is-more ethos can be all-encompassing. I also wish to wager that minimalist shoe wearers compost and recycle more than traditionalists.) Perhaps marketing a "hybrid" shoe is sound business strategy since it addresses varying foot-strength and form concerns of newly transitioning, injury-averse runners who want to slowly and safely wean themselves away from shoes built like gas-guzzling SUVs.
Final Verdict (What Say I?): Normally, I run without insoles in my Nike Free 5.0s, and while the Keen A86's footbed is removable, I chose to leave it in so to allow a tad more cushioning given the sole's thinness. This is definitely not a shoe that will give you a "soft ride." Yet what intrigued me are what Keen calls "the dot matrix, multidirectional 3 mm traction lugs" that promise to keep your feet from slipping and sliding on the trails. But "lug" is probably not the best choice of words since it infers heavy and cumbersome, such as "you big lug!" (Whoever is Keen's copywriter or marketing head needs a stern talking to; the A86 sales verbiage also claimed that the shoe "fits your foot like a glove," but that's what Vibram FiveFingers has long been saying about their shoes. Then there's the name itself-- A86-- which could be a pop-culture homage to "Get Smart" and Maxwell Smart's code name. But why not call them A99?, since "86" is a common expression used for someone who's been thrown out of a bar?)
For my first outing, I wore the Keen trail running shoes for what I thought was going to be a 45-minute trial run on Mt. Tam's RailRoad Grade in Marin County where the majority of my off-road hijinks take place. Recent rains had made the fire road rutted and washed out in many places, exposing rocks and roots. But the popular dirt path is wide and mountain-bike friendly going both ways-- on weekends, it's extremely popular--so it's not as if I would have to do any single-track scrambling. But you do have to watch where you put your feet, and one of the reasons I'm quite fond of the minimalist, flexible Nike Free 5.0s is that they allow my feet to feel the ground. What I don't like about the Frees, however, is the tendency for the tread's deep, narrow channels to scoop up small pieces of soil debris and freeloading rocks the size of a Kobe Bryant make-nice-to-cheated-on-wife diamond ring.
To my surprise, that short run telescoped into an hour-and-forty-minute affair because the Keens kept my feet content, stride honest, and form naturalistic. I did notice that I was landing more on my forefoot than midfoot like I typically do with the Frees, but since I am not biomechanically minded, I wondered if that might lead to problems down the road. There's really not much heel-toe differential so this might explain the slightly altered foot-strike action. Notwithstanding a fairly spacious toebox, the only discomfort I experienced was just below my right big toe: there was a bit too much downward-striking pressure for my liking, but this could be the result of the shape of my foot. I did ask myself if this pressure might possibly develop into a hot spot and then a blister given enough time and distance. While some might like the asymmetric lacing for its comfort factor, it does make it look like you are running on the outside of your feet, and for someone like myself who is mildly self-conscious of his own wide EEE feet, this is something you will have to get past.
There's not much shoe in the A86, which will retail for $90, but that's the whole point; instead it's an intelligently made shoe for runners who want a minimum of stability as well as sufficient underfoot protection. Don't make this shoe your top-of-the-list choice if you are looking to buy your very first pair of minimalist running shoes. You might try something with a bit more cushioning and support. But as a second shoe choice, after you had some time doing the McDougallian shuffle over to minimalist footwear and more efficient form, the A86 is a keeper. I'm keen on my Keens. And that's why right out of the shoebox, my inaugural run in the Keen A86s went almost an hour longer than I had planned.
Over the next several months, I have used the Keens once a week on trail runs. The discomfort in the right toe box has disappeared-- am I landing more efficiently, or am I building up a callus there? I can't say I have any complaints, save for the odd, quirky aesthetics of the uppers.
More information on Keen A86 TR...