Merrell Sonic Glove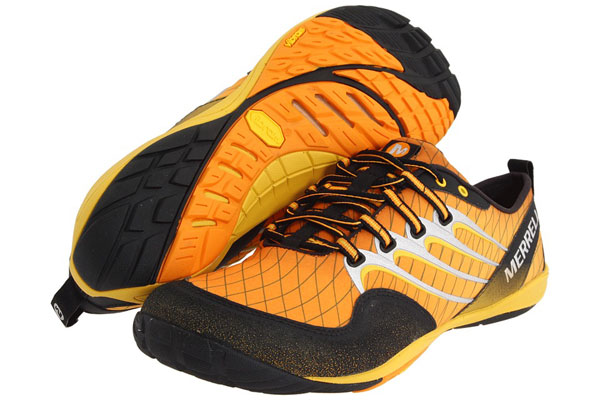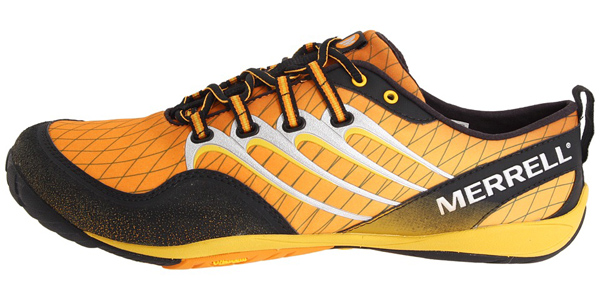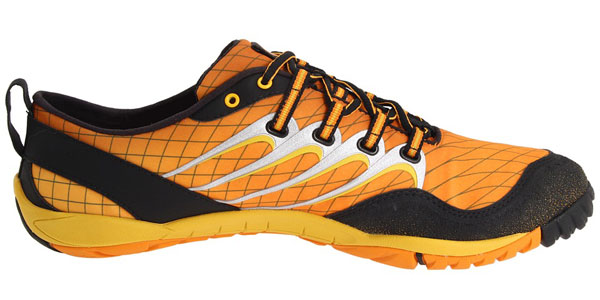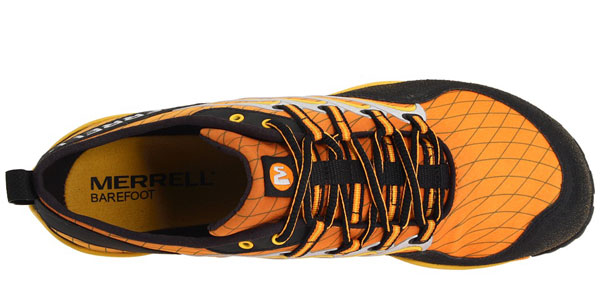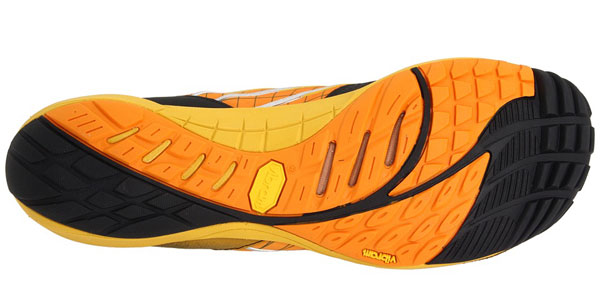 Click on image to zoom in


Review Summary
by Pete Larson, of RunBlogger
The Sonic Glove is very similar to it's sibling the Merrell Barefoot Trail Glove, and thus I feel comfortable writing about it after having used it on just one run – a wet 5 miler on trails.
In a nutshell, the Merrell Sonic Glove is the Trail Glove constructed with a soft-shell upper instead of a more open mesh. The new upper gives the Sonic Glove a bit more of a substantial feel, and the closed nature of the upper material in the Sonic Glove helps to keep out both trail debris and moisture. Merrell also modified the lining on the interior of the shoe in the region around the midfoot. In the Trail Glove there was a nylon-like material in this region that frayed slightly in my shoes and caused blistering when I ran sockless in them. This material is absent in the Sonic Glove, and I had no issues with this region when I ran yesterday. As far as I can tell, the zero-drop soles of the two shoes are identical.
On the run, the feel underfoot in the Sonic Glove is identical to the Trail Glove, so in terms of performance the shoes are pretty much the same. My sense is that the Sonic Glove will run a little warmer than the Trail Glove, but I have not yet run in them on a hot day, so hard to say if heat might be an issue.
On the plus side, the Sonic Glove might be an ideal option as a barefoot-style shoe for winter running. I ran through last winter in the Trail Gloves and they performed marvelously, and the added warmth and ability to block out moisture should allow the Sonic Glove to perform even better in cold, wet conditions. The moisture-repellant nature of the Sonic Glove upper became apparent yesterday when I dipped my forefoot into the river while my dog Jack took a swim. When I pulled my foot out, the water beaded up and rolled right off my shoe (much like the little bubbles of mercury we used to push around a lab bench in middle school – I'd probably be arrested if I tried that today!). I continued to play around a bit in the river, and the only way that water got into the shoe was if I submerged the tongue and laces. Otherwise the upper seems to pretty much block water entry completely – it was pretty cool actually.
One final note – I love the colors. They might look a bit like a Halloween pumpkin, but the loud colors of the Sonic Glove are right up my alley! My wife also now has a pair, so they do come in a women's version as well (it's called the Merrell Barefoot Lithe Glove)
Available at these NRC Stores