Merrell Tough Glove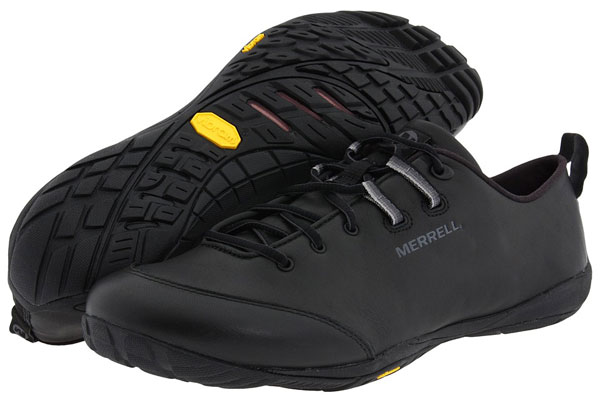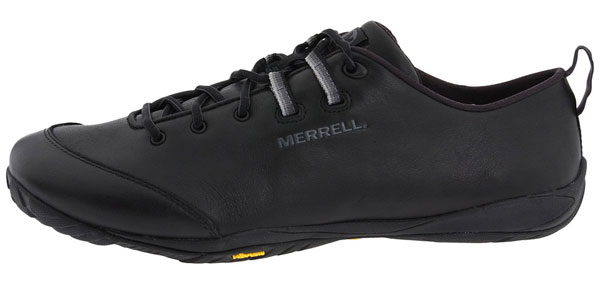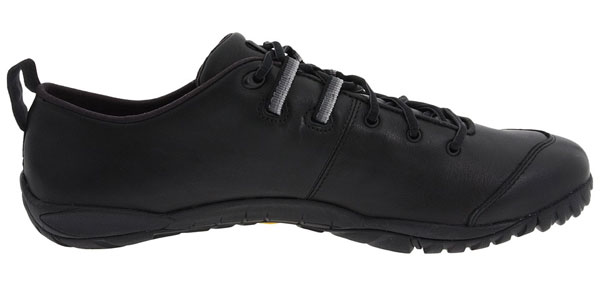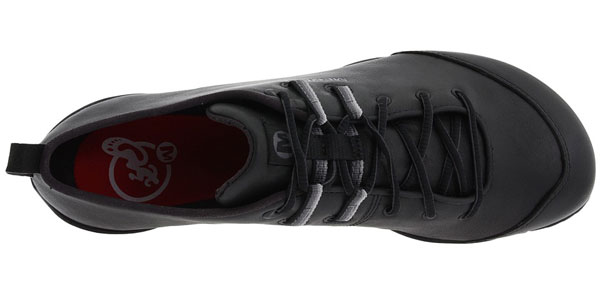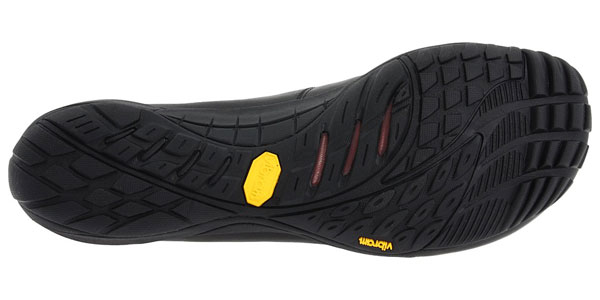 Click on image to zoom in
Review Summary
by Jason Robillard, of Barefoot Running University
The Merrell Tough Glove is one of the six minimalist shoes Merrell released last winter. Of the three men's shoes, the Tough Glove is the most appropriate for the business/casual market.The shoe is constructed of a leather upper with a Vibram outsole. The outsole is shared among the entire line.
My minimalist shoe philosophy is pretty simple- I believe shoes are tools that allow us to navigate our environment when barefootedness isn't practical. This idea also extends to causal and business/casual shoes. As a teacher, I cannot usually get away with being barefoot. I need a shoe that is somewhat formal.
The Tough Glove, like the other shoes in Merrell's line, is exceptionally well-constructed. The tread is slightly uneven, which can be felt when walking. In fact, that minor complain would be my biggest gripe. If Merrell made a flatter sole, this shoe would be perfect.
The fit of the shoe is similar to the Trail Glove. It is fairly snug around the midfoot area with ample room for your toes to move. People with exceptionally wide feet may find the shoe too narrow.
Aesthetically, I like the shoe. This is my go-to semi-formal shoe. I wear them whenever I want (or need) to class it up. These shoes have upped the ante in the minimalist shoe casual/ business-casual market, which has traditionally lagged behind the "active shoe" market. For barefoot and minimalist shoe runners who need a more formal shoe, this should be at the top of their list.
Available at these NRC Stores












Shoes Mentioned in This Review
| | |
| --- | --- |
| Merrell True Glove | Merrell Trail Glove |