New Balance Minimus Wellness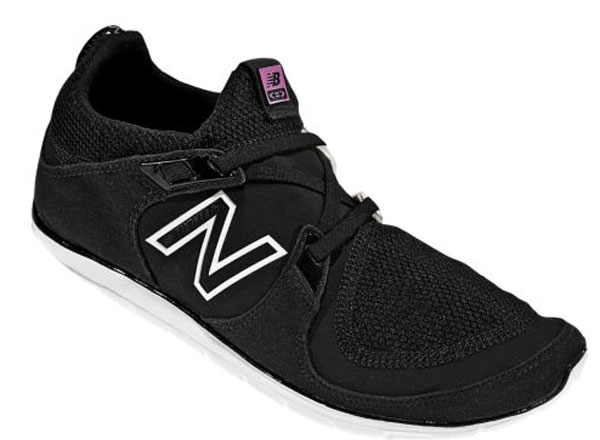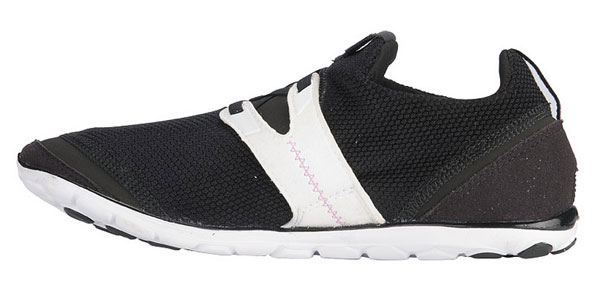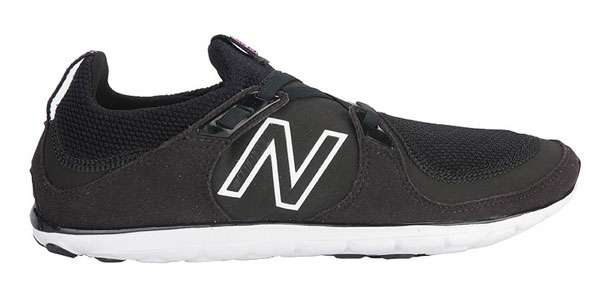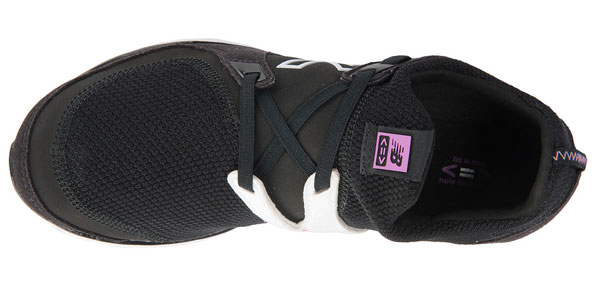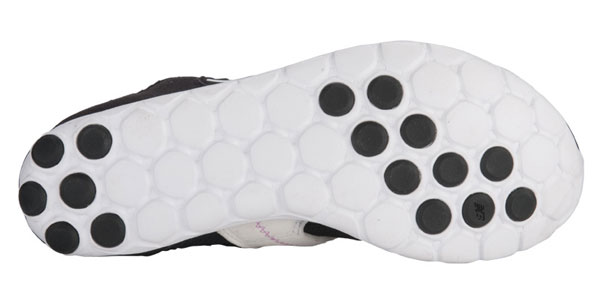 Click on image to zoom in
Review Summary
by Nick Pang, of Minimalist Running Shoes and NRC shoe review editor
New Balance Minimus Wellness is a barefoot-inspired walking shoe for runners seeking to help their bodies adjust to a more natural stride. Intended as a recovery shoe for athletes and specifically runners, the slipper-like feel and comfort are also appropriate for every day casual wear.
The Wellness model is the lightest (5.8 ounces) and also has the thinnest stack height (total height from the bottom of the foot to the ground) in the Minimus line. Even though the technical specifications from New Balance listed a 12mm heel and 8mm forefoot, my digital calipers measured a 10mm heel and 6mm forefoot. Still a 4mm drop but you can feel the ground more than either the Road or Trail. And definitely less cushioning.
Interestingly, it appears that the Wellness is a hybrid of the Road and Trail. It has a similar outsole pattern to the Road and a breathable and soft synthetic/mesh upper as the Minimus Trail. All models have anti-microbial treatment on the foot bed. That's where the similarities end.
It has an ultra-light and flexible ground contact EVA midsole/outsole with inset rubber pods for durability and flexibility. I discovered that it also has great grip and a non-slippage outsole when I was walking my dogs one night when it was raining.
The outsoles are no longer white - they're grey and black after walking in them for over 30 miles. But the rubber pods doesn't look worn at all.
Since this shoes is laceless, it has an easy slip-on entry with two assisting pull tabs - one in the front (where a standard tongue usually sits) and one in the heel.
You will also notice that there is a significant toe spring but since the shoe is so flexible and thin, this did not feel unnatural or bothered me. Since this is a walking and recovery shoe, the toe spring is not a major negative factor.
The toe box is definitely wide enough for my 2E width feet. I've tested with a size 10 for both the Trail and Wellness (normally a size 9.5) and the Wellness felt like it has a wider toe box based solely on the fit. But definitely size up for half a size if you have wider feet.
Summarizing, this is an interesting model. It is a great recovery shoe and is the only pair that I wear socks with - compression recovery socks! Maybe New Balance can take this shoe one step further by making it into a slip-on racer like Zoot Sports Ultra Speed model or the Saucony Hattori lightweight racer. Obviously, I did try running in the Wellness model sockless but my foot tend to slip in the shoe - maybe I need a Velcro strap like the Altra Adam or Saucony Hattori for a glove-like fit? It would work real well as a running shoe otherwise!
Available at these NRC Stores







Shoes Mentioned in This Review

Saucony Hattori

Altra Adam

New Balance Minimus Road