Mizuno Wave Universe 3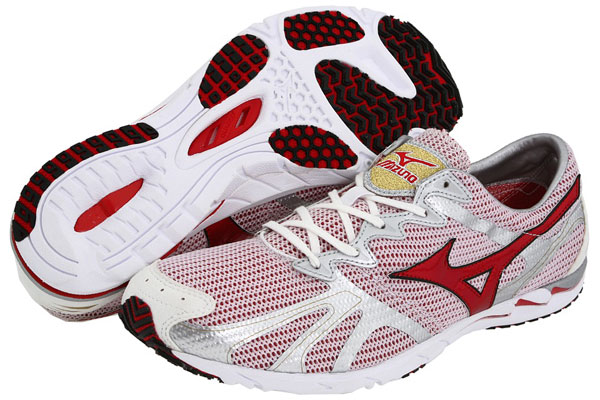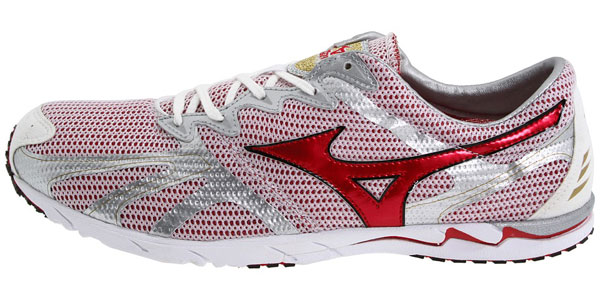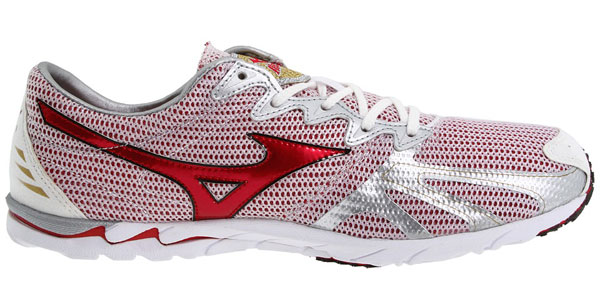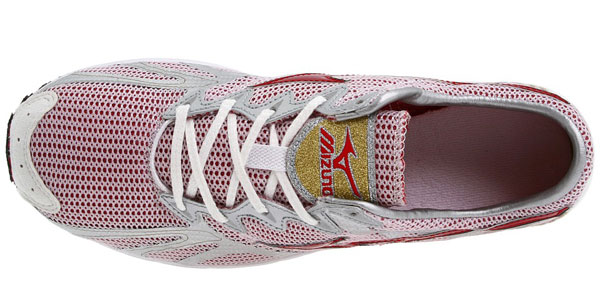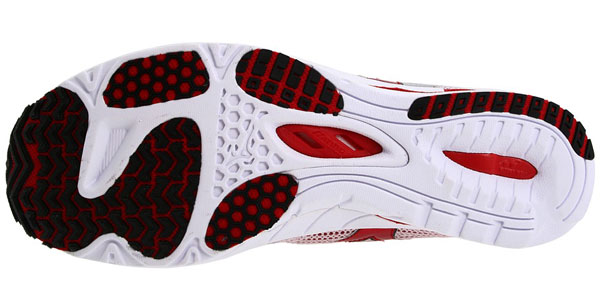 Click on image to zoom in
Review Summary
by Pete Larson, of RunBlogger
The Mizuno Wave Universe 3 racing flat is a well-known shoe to minimalist runners. In fact, it's probably one of the most popular choices out there for the minimalist runner who prefers a more traditionally styled running shoe. Yet it is a pretty uninspired shoe from an aesthetic standpoint. I might even go so far as to call it an ugly shoe. When I wear a racing flat, I like it to look fast. I do believe that the appearance of a shoe can give the wearer a psychological boost. The Wave Universe 3 is composed of a layer of open white mesh underlain by a more tightly woven, and somewhat scratchy, layer of red synthetic mesh. Some have commented that this gives the shoe an almost pinkish appearance from the outside. The silver overlays do add a bit of flare, but on the whole the shoe could use some more aggressive styling. Looks like Mizuno might just agree here, as the recently announced Mizuno Wave Universe 4 is reported to have a "new vibrant orange upper with a few welded black flame overlays."
This shoe is very well built. One somewhat unique feature is the structure of the outsole. Unlike most shoes where a softer midsole is covered by large, more durable rubber outsole elements, the outsole is mostly composed of small bits of patterned rubber that are glued to a layer of fabric. Of particular note regarding construction is the weight of the Mizuno Wave Universe – it's freakishly light. In fact, when it first arrived in the mail and I picked up the box, it was hard to believe there was even a shoe in there. My size 10 weigh in at 3.9 oz each. I'm not sure how Mizuno managed to shed so much weight from this shoe, but it's amazing, and definitely one of its major positives.
Regarding heel-forefoot height differential, I measured the Wave Universe at 15 mm heel, 10 mm forefoot, for a HF drop of only 5 mm.
The Wave Universe is an interesting shoe in terms of fit and feel. It's remarkable roomy for such a minimal flat, and the insole-less footbed is coated with a terry-cloth like material and feels very nice. I have not tried running sockless in them as the scratchy inner mesh and a few seams have me a bit worried about chafing. The Universe is also pretty flexible despite its fairly firm midsole. It's also one of the easiest shoes in my collection in which to maintain a midfoot/forefoot strike. This is a bit odd since I have many shoes that are similar in terms of heel-forefoot drop, but for some reason the Universe seems to just feel right when it comes to maintaining good form. Perhaps it's because it's light, flexible, and firm underfoot – really hard to say for sure. I would recommend this shoe as a solid choice for someone looking to work on a midfoot strike yet retain the feel and look of a traditional running shoe.
On the downside, the firmness of the sole seems to cause my legs to tire faster in these shoes. Perhaps it's just me – relatively thin, firm-soled shoes may not be ideal for my gait and body type. It's also quite possible that I simply haven't run in them frequently enough to adapt – I do know runners who have completed marathons in the Universe with nothing but positive things to say.
Available at these NRC Stores



Shoes Mentioned in This Review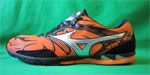 Mizuno Wave Universe 4