Newton Gravitas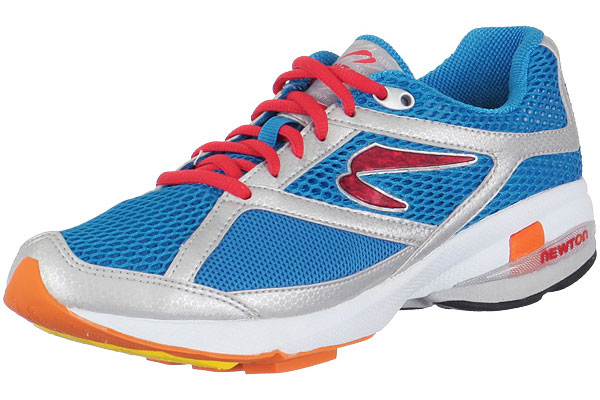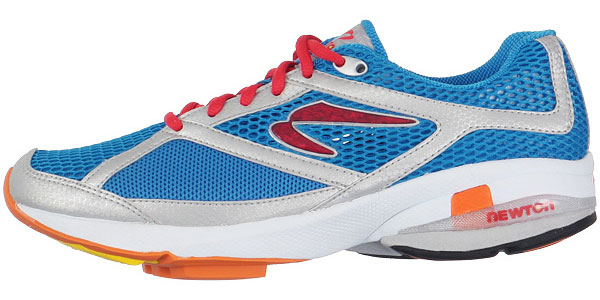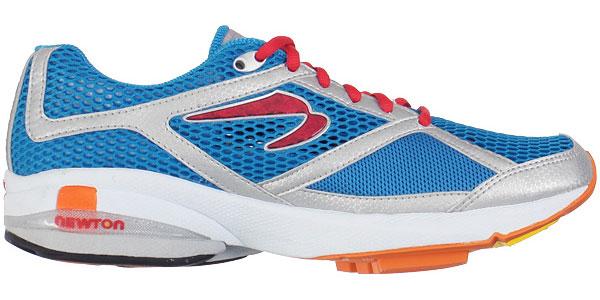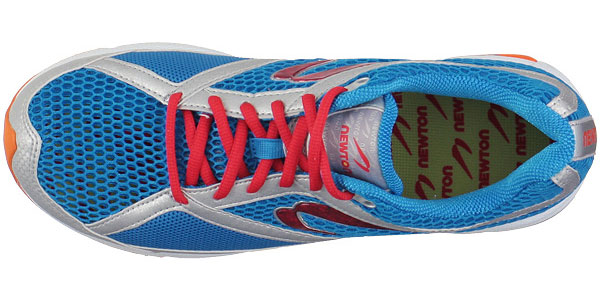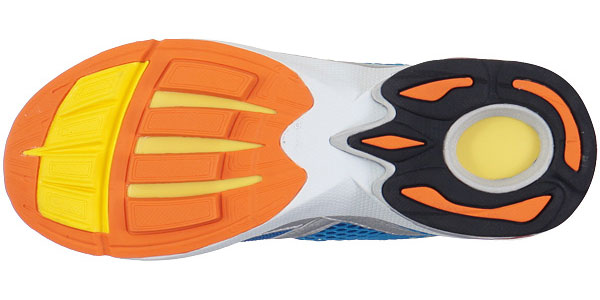 Click on image to zoom in


Review Summary
by the Natural Running Center
The Newton Gravitas is a serious, favorite high-mileage training shoe. Similar upper and midsole construction to Netwon's Distancia, it has a more durable carbon outsole. Perfect for those who are learning midfoot running with relaxed lower legs…not pushing off. Gives nice elastic leg recoil and very stable platform and ground-feel sense. These shoes teach you by their wear pattern. Innovative midsole technology will not break down like traditional foam which has a life of 300 to 500 miles. We tested a 1,000 mile model at University of Virginia SPEED Gait Lab and the performance was the same as a fresh pair. Kinda like the 100,000 mile tire. Carbon rubber in heel extends sole life.
Cautionary reminder: this shoe will teach you how to run better. It's a like strict schoolmaster. f you strike the ground hard, push off too hard, or your body is off-balance, the outsole will show wear. Think of it as your own gait report card. You can patch with shoe goo. To us this is a good thing. Most shoes have an incredibly durable carbon outsole and a midsole that breaks down. Newton is the opposite with this shoe. Land perfect and it wears for well over 1,000 miles.
Other features include: highly breathable, fast-drying, open air mesh; Action/Reaction Technology in the forefoot and heel; and Met-flex enhanced forefoot flexibility, and anti-bacterial sockliner.
Some might balk at the steep price tag, but if you are serious about running, the Gravitas makes a sound investment. After all, "gravitas" in Latin means seriousness.
Mark Cucuzzella, owner of Two Rivers Treads:
"A very popular shoe in our store. As I have mentioned in my comments on the other Newton shoes, an unique and extremely beneficial property of all Newtons is the firm TPU top plate. It is a misconception that a shoe should be soft where you land. To activate the intrinsic support to stabilize yourself in mid-stance phase (where the highest impact forces and most gait abnormalities occur) you must feel the ground when you contact it. So a shoe that is firm where you land and then gives a little back at the phase of your stride where forces are greatest is ideal. Too soft a landing means you will not stabilize yourself in mid- stance. For optimum ground feel on contact in all shoes remove the soft insole."
Available at these NRC Stores















Shoes Mentioned in This Review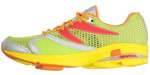 Newton Distancia