Newton MV2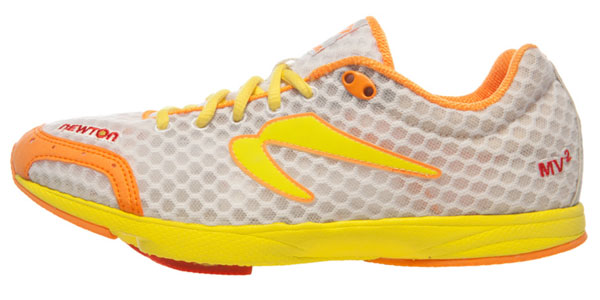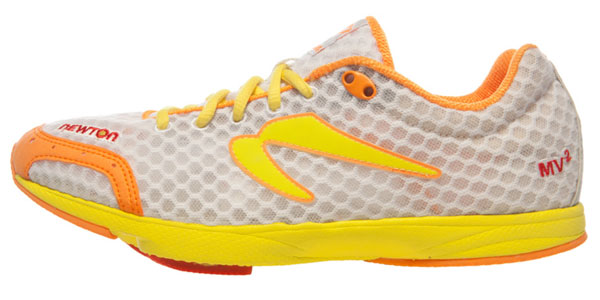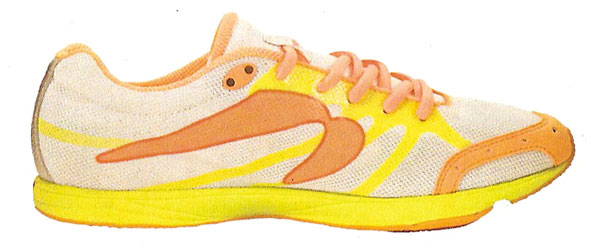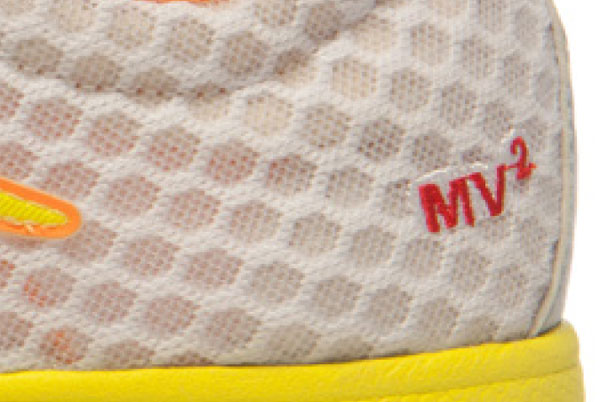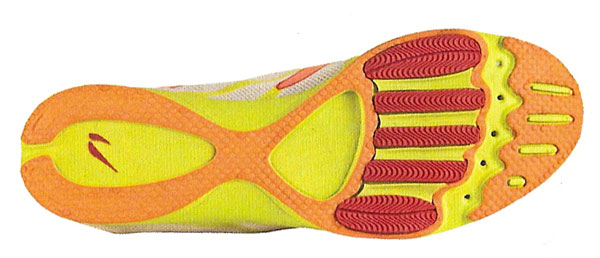 Click on image to zoom in


Review Summary
by the Natural Running Center
Dr.Mark Cucuzzella, owner of Two Rivers Treads
Newton's long awaited entry into the true minimalist, extremely light, and zero drop category will be a hit for the runner who has safely evolved into less shoe. I've been racing in the lightweight Newton Distancia and eagerly awaited the arrival of this shoe. My first race and third run in these shoes was a 56 minute hilly 10 mile race at the Charlottesville 10 Miler. I wore this shoe to win the Air Force Marathon in 2:38 after several nice long trail and road runs in it.
While true barefoot running will strengthen the feet and teach the ideal form, the speed enhancement when I throw the MV2 on is noticeable. It is tough to get reckless going down a hill or let it go on a trail without shoes. The MV2 gives the protection and the extra spring back. Outsole will wear quickly with unbalanced stride
A unique and extremely beneficial property of all Newtons is the firm TPU top plate. It is a misconception that a shoe should be soft where you land. To activate the intrinsic support to stabilize yourself in mid-stance phase (where the highest impact forces and most gait abnormalities occur) you must feel the ground when you contact it. So a shoe that is firm where you land and then gives a little back at the phase of your stride where forces are greatest is ideal. Too soft a landing means you will not stabilize yourself in mid- stance. For optimum ground feel on contact in all shoes remove the soft insole. Unlike many other light and thin racing shoes which are too soft, the Goldilocks principle applies with this shoe to a runner tuned to minimalist shoes and barefoot-- it feels just right. Weighing in at under 6 ounces, you feel as if there is nothing on your feet.
Available at these NRC Stores