Newton Terra Momentus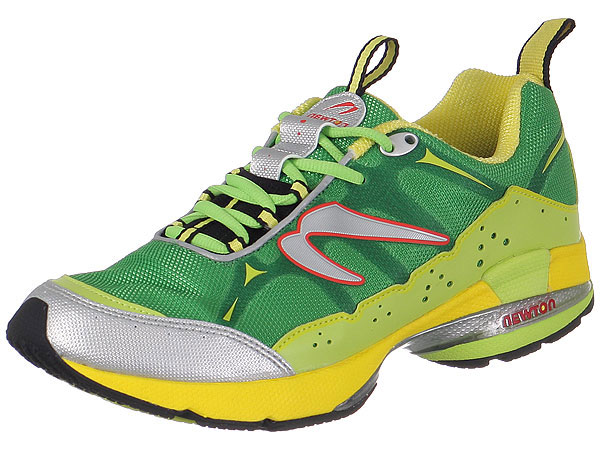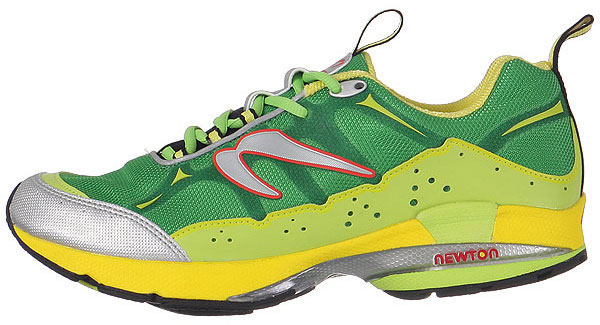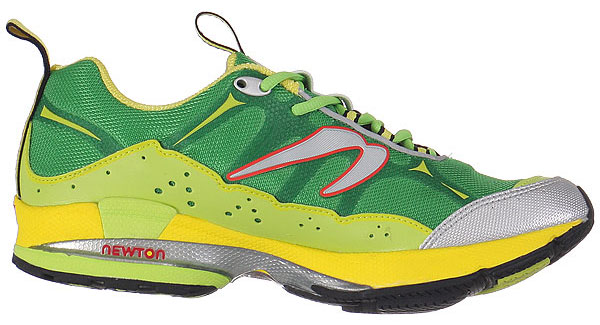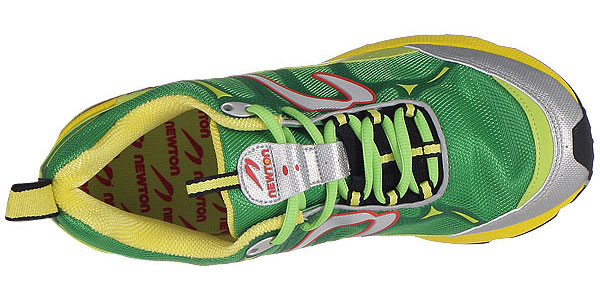 Click on image to zoom in


Review Summary
by the Natural Running Center
This shoe is built on the same design as Newton's popular Isaac and Lady Isaac. It has all weather and durable nylon upper and more aggressive tread on the outsole. An U.S. AIr Force friend of Natural Running Center's Executive Director Mark Cucuzella by the name of Jason Schlarb won the US 50 mile Trail Championships in 2011 in this shoe.
And just like the Isaac, this Newton shoe offers slightly more stability than Newton's Gravitas or Distancia, while it helps situates your body in an anatomically efficient position -- level with the ground. Plus, it ensures much more sole protection than a minimalist or barefoot shoe. The innovative midsole technology will not break down like a traditional running shoe's foam which has a life of 300 to 500 miles. The midsole will maintain properties for 1000 miles. With its less prominent running specific lugs than the Distancia and Gravitas, the Momentus can be an ideal shoe for all activities, not just for running.
Going up against the Isaac, the Momentus has a more weather and abrasion resistant upper. It is a durable and semi permeable nylon reinforced where the upper attaches to the midsole, allowing a stable platform on uneven terrain and with lateral movement. You won't be disappointed by either shoe. But flashing news bulletin: This is a shoe for transitioning runners looking for enhanced ground-feel sense and better midfoot striking. So take your time acclimating to this altered style of running if you have been wearing conventional running shoes. If you transition patiently and smartly, momentum will be on your side.
Mark Cucuzzella, owner of Two Rivers Treads:
"Perfect shoe for anyone transitioning out of traditional elevated heel motion control shoes and learning better midfoot running form. As I have mentioned in my comments on the other Newton shoes, an unique and extremely beneficial property of all Newtons is the firm TPU top plate. It is a misconception that a shoe should be soft where you land. To activate the intrinsic support to stabilize yourself in mid-stance phase (where the highest impact forces and most gait abnormalities occur) you must feel the ground when you contact it. So a shoe that is firm where you land and then gives a little back at the phase of your stride where forces are greatest is ideal. Too soft a landing means you will not stabilize yourself in mid- stance. For optimum ground feel on contact in all shoes remove the soft insole."
Available at these NRC Stores















Shoes Mentioned in This Review

Newton Distancia

Newton Gravitas

Newton Isaac