OESH Lizard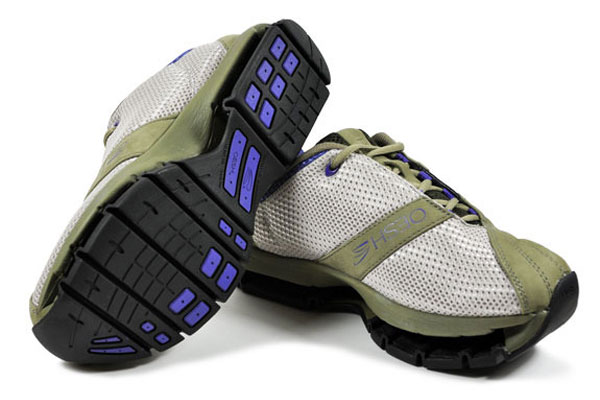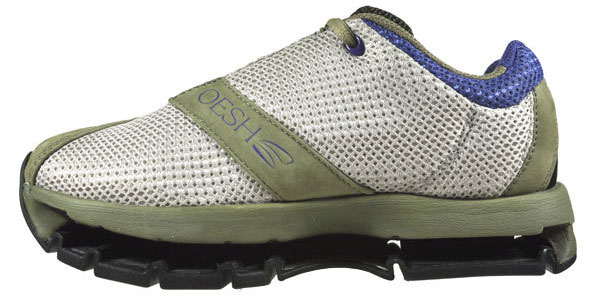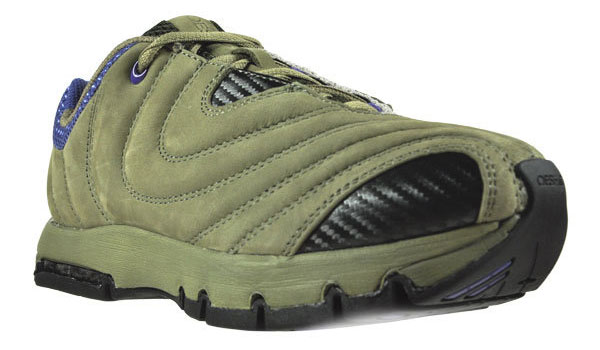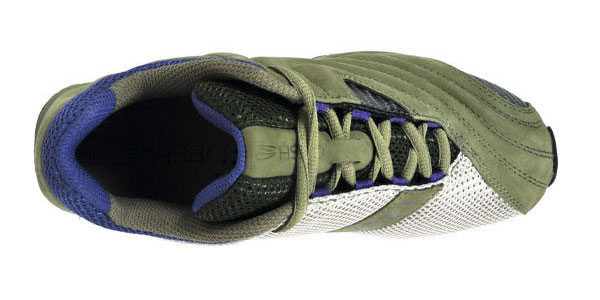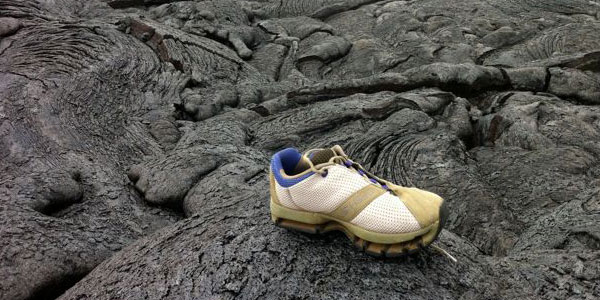 Click on image to zoom in
Review Summary
by the Natural Running Center
Based entirely on rigorous science and years of research, the OESH Lizard presents an unparalleled athletic footwear experience. The core feature of OESH, its distinctive opening or "void" on the inside part of the midsole, is created from highly-engineered carbon fiber units. The midsole of this all purpose shoe flexes at the precise instant of maximum vulnerability to injury—whether the wearer is walking or running.
OESH's creator is Dr. Casey Kerrigan, a Harvard Medical School graduate known by her academic peers for her groundbreaking peer-reviewed published research on gait (walking and running) and the effects of footwear.. She left her perfectly good job at the University of Virginia (UVa), where she was tenured professor and chair of the department of physical medicine and rehabilitation (PM&R), professor of mechanical and aerospace engineering, and professor of sports medicine, to make OESH footwear.
The unique feeling while wearing OESH, specifically the sole compressing and releasing at the point in midstance when the torques, forces, and pressures through your body are at their greatest, may take a bit of getting used to, but is well worth the long-term investment. With an absence of cushioning, OESH allows you to be fully aware of the surface your foot is striking, awakening all the right muscles at the right instant. Your body responds naturally and appropriately, typically resulting in your forefoot, rather than your heel, creating an audible sound when it makes contact with the ground. You may feel your foot moving from an outward (supinated) position to an inward (pronated) position or vice versa. This natural sensation and movement encourages you to activate the appropriate muscles in your foot to assist in providing compliance to the rest of the body. The lack of anything directly under your arch allows it to naturally perform as it is meant to—whether you are flatfooted, high arched or neutral. You may notice the flat, zero-drop, toe-to-heel differential that encourages your natural posture, as well.
In other words, OESH offers many benefits of the pure minimalist designs—zero drop, an uncluttered footbed with a total absence of motion control/arch support gimmickry, wide toebox, and strongly suggests no orthotics—but unlike any shoe made before, extends the benefits of barefoot by complying with the body's natural movement. OESH is an all-purpose lifestyle and training shoe that eases stresses on your joints and all other injury prone areas of your body. Carbon fiber cantilevers are oriented in the midsole to flex at the right time--not at impact but when joint pressures and other injury causing stresses are at their greatest. OESH is designed to work for everyone-- currently, there are only women's sizes available, but they will be changing soon.