Merrell Road Glove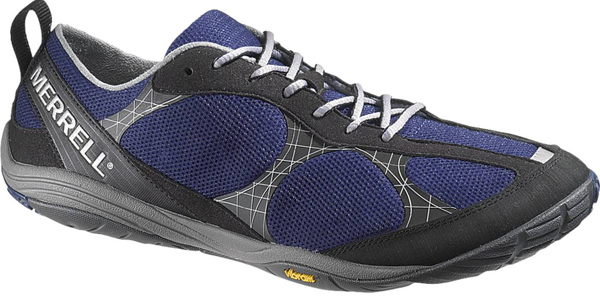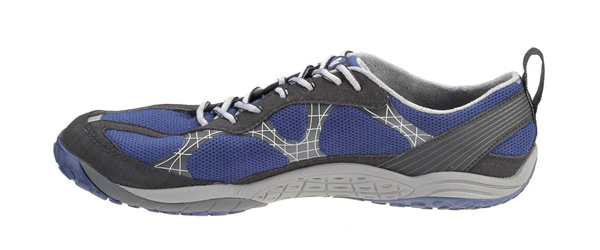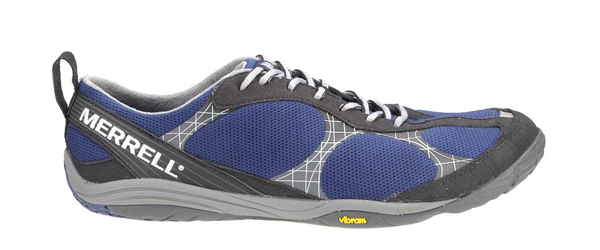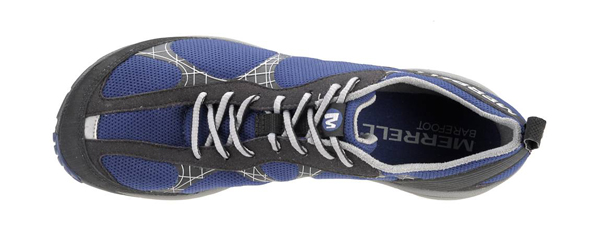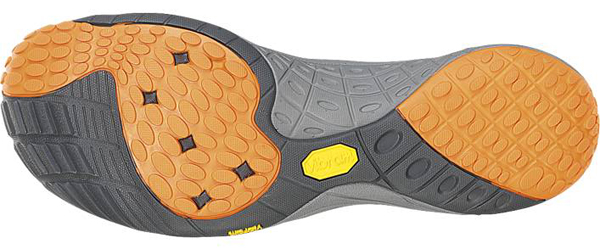 Click on image to zoom in
Review Summary
by the Natural Running Center
Available February 2012
The Road & Dash Glove has a synthetic leather and breathable air mesh uppers with reflective materials. It also has a fused rubber bumper. The midsole does not have the shock absorption plate found in the Trail Glove and that is probably what is allowing for a pancake flat landing for road running.
4mm compression molded EVA midsole cushions.
0mm ball to heel drop.
Vibram Road Glove Sole/TC-1 Rubber, non-marking.
Mark Cucuzzella, owner of Two Rivers Treads:
It is getting cold here in West Virginia. The morning roads are frosty and the once soft trails are now frozen with ruts. For a mostly barefoot runner….now is the time to try out some new shoes.
I received a pair of Road Gloves as a gift from Merrell at the NYC Barefoot Run. I've put them through the paces on multiple surfaces now with a very positive report.
Although named the "Road Glove", I found it to be a great trail shoe. It has good sticky traction, a low profile to reduce risk of ankle rolls, and an upper that is extremely light but yet gives support to the lateral movements. The midsole is ideal for trail and harder irregular surfaces. It is firm but yet gives enough protection so you do not feel the rocks.
On the roads it performs beautifully. It is more supple, lighter, and faster than the Trail Glove,. The Road Glove has all the features of an ideal shoe: zero-drop, no structured last, firm midsole, and wide toe box.
The wide toe box is something often overlooked but critically important for natural foot function. I use a product called Correct Toes to keep my Great Toe in correct alignment. Read our posts about fitting shoes on the Natural Running Center .
For durability? I have at least 200-300 miles in my pair now and they are good as new, even making a few trips in the washing machine. I do not like socks so they get smelly and need a bath after several runs.
So get out and stay out this winter!
Available at these NRC Stores












Shoes Mentioned in This Review

Merrell Dash Glove

Merrell True Glove

Merrell Trail Glove