Saucony Mirage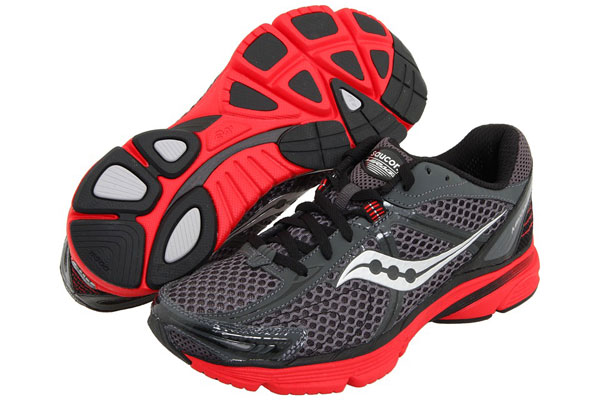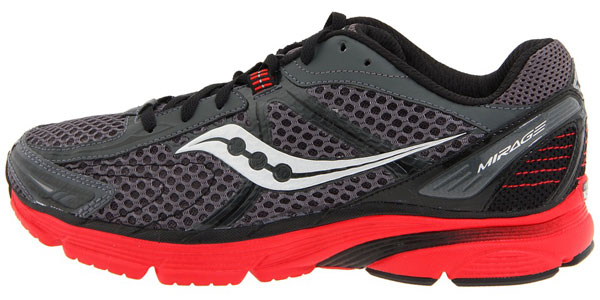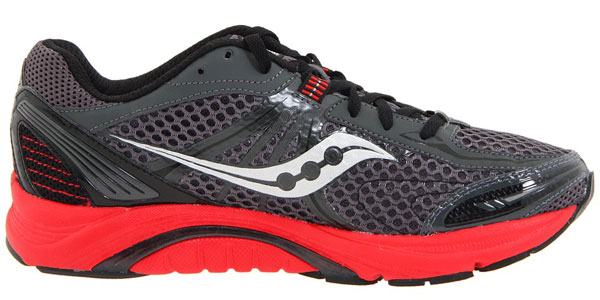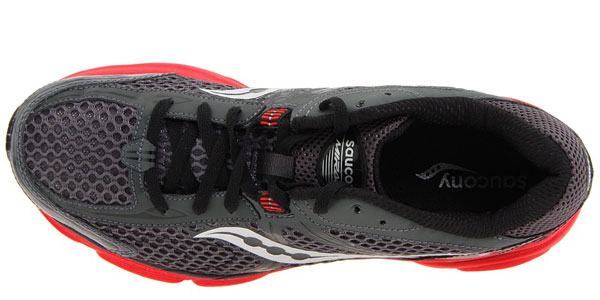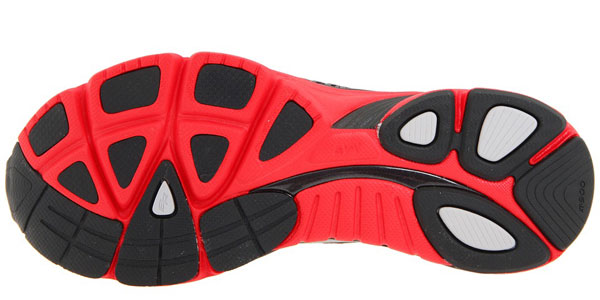 Click on image to zoom in
Review Summary
by Pete Larson, of RunBlogger
The Mirage is clearly a product of the market success of the Kinvara (apparently the Kinvara was Saucony's third-best selling shoe in 2010), and it targets a segment of the running community who might fear running in a soft, neutral shoe like the Kinvara (fears that I personally think are unwarranted).
In my opinion, the Mirage is essentially a beefed-up version of the Kinvara. It has a more traditional and substantial upper, a larger heel counter, and a lot more cushioning around the ankle. The drawback of the upper is that it adds weight, but the benefit is that it should be more durable. I have seen a number of people complain about tears developing in the outer fabric of the Kinvara upper (this should be fixed by a new type of fabric in the Kinvara 2). Despite the beefier upper, the Mirage is still a fairly lightweight shoe, coming in at around 9.8oz in my size 10.
Internally, the Mirage differs from some of my other Saucony shoes in having a flat insole with no added cushion in the heel. The level of arch support is similar to the Kinvara, as is the overall fit. This is by no means a wide shoe, but it fits my average width foot pretty well.
The sole of the Mirage also feels somewhat similar to the Kinvara – they both use a relatively cushy type of EVA known as Progrid Lite. The major difference is that in the Mirage there is a small amount of medial support in the form of a curved plastic wedge underneath the arch. The added medial stability isn't really all that noticeable to me on the run, but might make this shoe a bit less scary to those thinking about moving from stability trainers into a transitional shoe on the way to more minimalist offerings.
In terms of heel-forefoot drop, the Mirage mirrors the Kinvara in being about 4 mm drop (without the insole). The one other difference when comparing the sole of the Mirage to that of the Kinvara is that there is a bit more rubber outsole on the Mirage – this may add a bit of added durability to this shoe
I actually like running in the Mirage more than I initially thought that I would. I was concerned that the weight and stability elements would bother me, but they have not been that much of a problem. I think the fact that the sole feels very much like that of the Kinvara makes me feel at home in the Mirage. I've run as many as 15 miles in a single run in the Mirage, and have no major complaints. I probably will not be logging big miles in the Mirage going forward, mainly because I prefer less shoe, but it's definitely a solid step in the right direction away from more traditional trainers.
Available at these NRC Stores