Cushe Shucoon Slide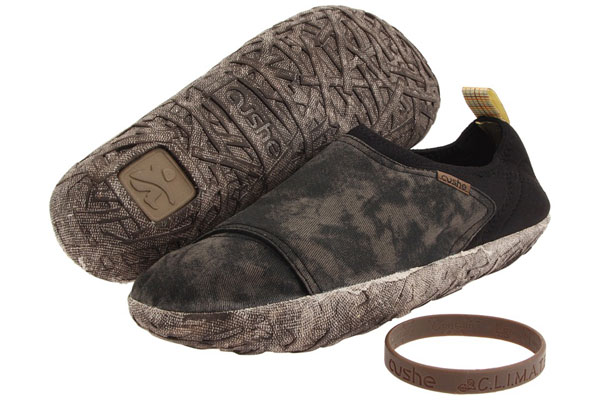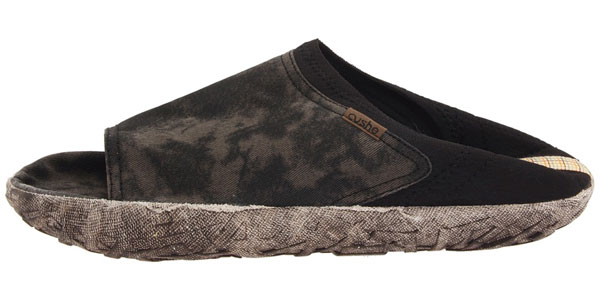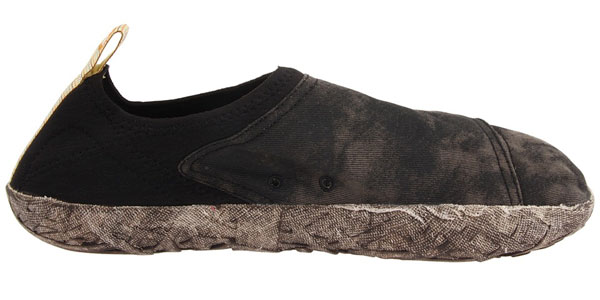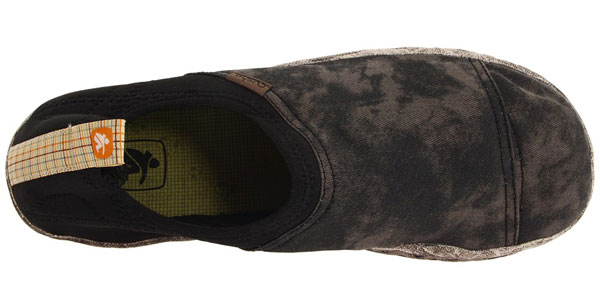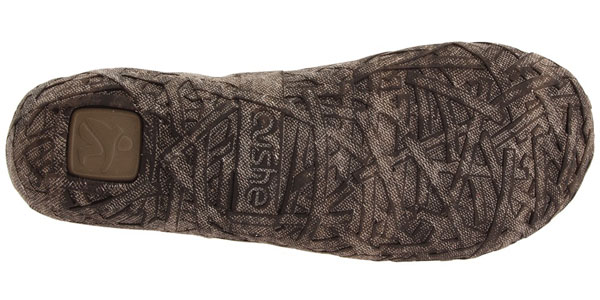 Click on image to zoom in
Review Summary
by Nick Pang, of Minimalist Running Shoes and NRC shoe review editor
Cushe was born in the summer of 2004. An independent-thinking, design-led footwear brand, Cushe offers unique and exciting footwear choices for a dynamic, inspired, and confident generation. Creating leading-edge designs for lifestyles as varied as the independent men and women they gleefully call their customers who day in and day out do things their own way at their own pace.
First up, the C.L.I.M.A.T.E. collection - Contains Low Impact Material And Thinking Environmentally. This is proof that a footwear company can make fresh and exciting products that is simple, environmentally conscious, and at an affordable price. From the CLIMATE collection, is the Shucoon, based on the cocoon concept - two soles connect to form the cocoon. Made simply with a recycled rubber outsole, recycled EVA midsole, natural hemp uppers, and stretched-Lycra made of recycled fibers. This is as minimalistic as it gets!
Using recycled materials and a much smaller box, Cushe can ship more shoes in less space and therefore reducing the environmental cost of getting these shoes to their intended locations around the globe.
The Shucoon Slide is a women's only shoe that can be worn with closed or open toes. The heel can be folded down so you can easily configure the shoe to be a slide slipper.
The Shucoon Slide weighs 6.8 ounces (size 9) and has a stack height of 16mm and is almost a zero drop shoe - 1mm to 2mm differential. There is no insert or insole and the footbed is seamless for sockless wear.
The Shucoon Slide has an upper material made of organic cotton/hemp with Neoprene lining and microfiber in-sock. The midsole is made of a molded EVA for added cushioning and support. The outsole is made of molded rubber with pressed canvas.
The only negative I have for these shoes is that if you wear it as much as I do for walking on asphalt and concrete (3 miles daily) is that the pressed canvas outsole started unraveling. But I'm not the norm and these shoes are designed for the beach and sand.
Cushe was set up as a direct response to the global brands that dominate the lifestyle footwear market. Their aim is to make something a bit different, unique and set apart from the masses, challenging the boundaries of footwear design rather than following trends set by others. Keep your eyes (and feet) out for great products from Cushe!
Shoes Mentioned in This Review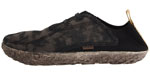 Cushe Shucoon Mocc