Lems Origins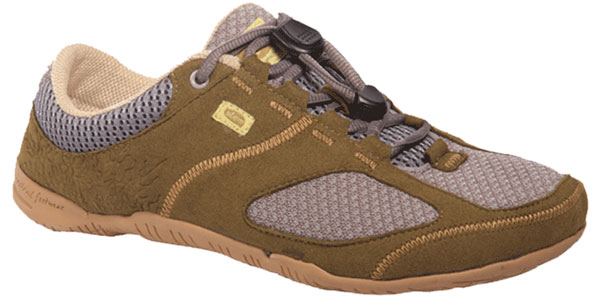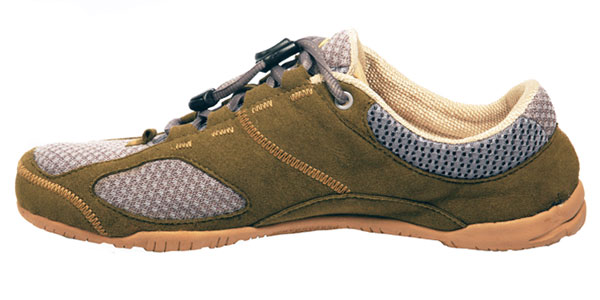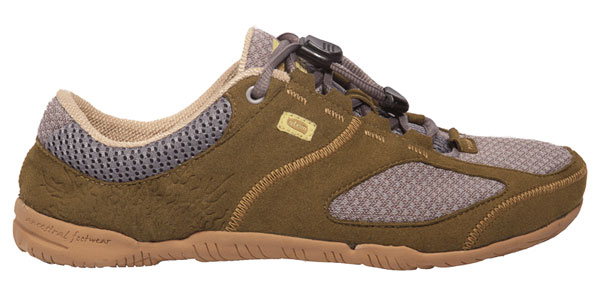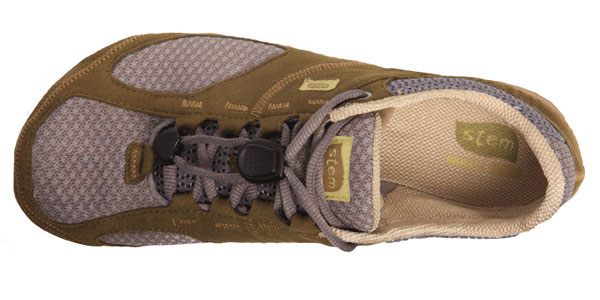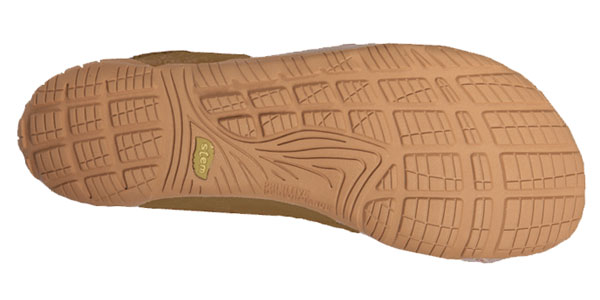 Click on image to zoom in


Review Summary
by Nick Pang, of Minimalist Running Shoes and NRC shoe review editor
The first impression I have is: the shoe is so light, soft, and super-flexible! I have never worn a pair of shoes like this ever. It feels like a hybrid of a glove, slipper (as in ballet), and martial arts shoe, with the best of each rolled into one. And it became an instant recovery and wellness shoe for me.
The shoe is completely collapsible so I had to test it out. I rolled the shoe up from toe to heel in addition to twisting it left and right along the heel-to-toe axis - amazing flexibility. And it unrolled back to it normal shape flawlessly - no visible wrinkles or permanent folds remained. The shoe weighed in at 6.2 ounces on my digital scales. But it sure feels lighter than that.
The outsole is a thin 6mm and allows even better ground feel than my VFF KSO! The air injection rubber used replicates skin elasticity (replicates the physical properties of human skin) and this technology is new and unique.
The uppers is made of a breathable air mesh and the shoe is designed to be worn without socks. No worries about sweaty feet. Worried about the toe box? The soft uppers and wide toe box accommodated my 2E wide feet with compression recovery socks - it has room to spare! The natural foot shape fit with a wide toe box makes the shoe complete.
The lacing system is comprised of a quick-release draw chord so you can put on or take off your shoes quickly and easily. This is actually better the easy slip-on like those on the New Balance Minimus Wellness or Zoot Ultra Speed because with the chord, you can get a better midfoot wrap and support. Tighten or loosen the laces depending on the activity you are performing.
There are no inserts and the stitching is seamless for barefoot wear. After walking for over 10 miles in the first two in these shoes, they do feel like an extension of your feet! I've since put in a lot more miles.
There is no noticeable toe spring visible and if there is, the shoe is so soft and flexible that your toes have nothing to fight against. Your toes will splay and flex without restrictions.
If you need a casual or recovery shoe and you're ready to feel the ground, then the STEM Origins line of shoes is for you. Ground feel is much better in my Primal Origins than in my VFF KSO. And walking with VFF KSO is not comfortable at all for long distances especially hilly asphalt and concrete - it's more of a joyful feeling when I walk with my Primal Origins. For those who are not used to walking barefoot, you will feel the ground more than you will ever feel. By increasing sensation to all 200,000 nerve endings in your feet, you enhance sensory perception and improve circulation.