Vibram Bikila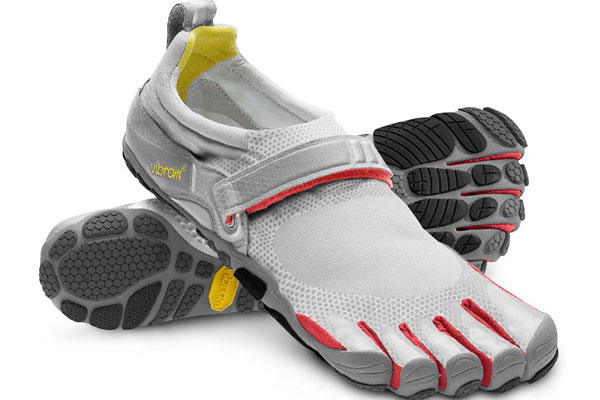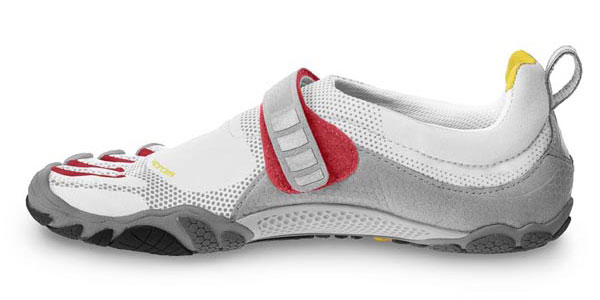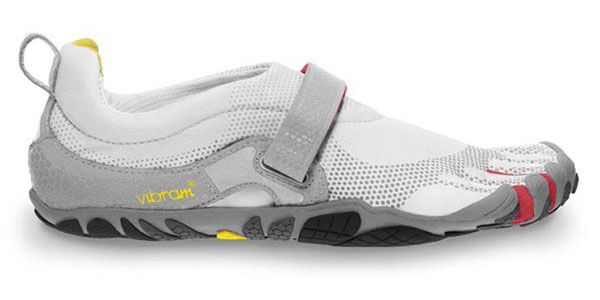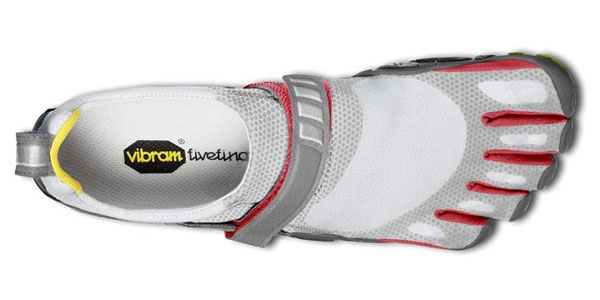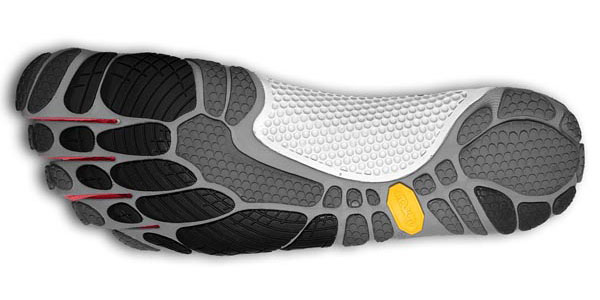 Click on image to zoom in


Review Summary
by Pete Larson, of RunBlogger
The Vibram FiveFingers Bikila is designed specifically for runners. I've been running in Vibram FiveFingers KSO's for almost a year. (If you're looking to buy a pair of FiveFingers to use as an all-around walking and running shoe, the KSO might be a better choice.) I started by just trying them out around the house.
My initial thought was that they felt very snug, almost too tight when compared to my KSO's. I got a size 41, which is a size smaller than my KSO's, mainly because I feel that there is a bit too much wiggle room in my KSO toes. The big and little toes on my left foot felt like they were a bit scrunched in the toe pockets of the Bikila, but not to the point where they were forced to bend. It was more like they filled the toe pockets completely and were in contact with the rubber at the tip (I consulted the Vibram fit page, and was reassured that having my toes "graze" the tips of the pockets was ok). I was concerned that this might lead to some friction blisters on runs, but this fear turned out to be unwarranted, at least in my first short jaunt of two miles. (I had run earlier in the day, so this was a double training day.)
The Bikilas are much more form-fitting than the KSO's, and they really kind of feel like a second skin that covers your foot. Another difference when compared to the KSO is that the Bikila has a pronounced toe spring, which is the upturning of the toes that you can see when looking at the shoe from the side. Toe spring is common in running shoes, and although some people don't like it in a minimalist shoe, it has never really bothered me. Finally, the inside of the Bikila is very soft, and extremely comfy - these are definitely meant to be run in without socks.
So how did they perform on that first run? I immediately realized that the snugness that I had initially thought might be a negative was actually a positive. Because the Bikila is so much more form fitting than my KSO's, there was almost no rubbing or friction anywhere between the shoe and my foot (I get back-of-heel blisters when I run sockless in my KSO's, which is one of the reasons I opted to size down in the Bikila). It almost feels as if the Bikila is molded to your foot, and as it got wet with sweat, the upper material seemed to soften a bit and comfort increased even more.
While running in the Bikila, I was clearly landing on the forward half of my foot, and the shoe makes a cool tapping sound when contacting the ground. I've heard some people express disappointment with added cushioning in the Bikila, but to be honest it didn't feel a whole lot different to me - maybe a tad more rigid.
Available at these NRC Stores