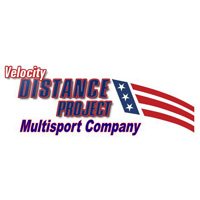 300 Long Pointe Lane
Suite 125
Columbia, SC 29229
http://velocitydistanceproject.com/
Store Hours
Monday: Closed
Tuesday & Wednesday: 10am – 5:00pm
Thursday: 10am – 7:00pm
Friday: 10am – 6pm
Saturday: 10am – 5pm
Sunday: 10am – 5pm
About Us
Velocity Distance Project (VDP) Multisport Company  is located in Columbia, South Carolina  and it's the area's first multisport store dedicated to natural running and walking. The owner, Dr. Dave Hale, is an accomplished ultramarathoner, certified USATF Level 2 Endurance Coach, and sports psychologist.

We are so much more than a shoe store. With our blend of  heath care expertise, physiology and running knowledge we make it our mission to help our customers improve their performance and stay injury-free by offering the top products, services and coaching.  From the moment you walk through the front door, we want your customer experience to be the best. We bring you through a gait analysis, make recommendations for your running shoes, walking shoes, and running clothing needs.  We carry accessories to help you before, during and after your run. We carry all the top brands such as Hoka, Altra, Inov-8, Salomon and Saucony running and walking shoes.
Through our five-step fitting process, which includes our state-of-the-art video gait analysis, we will not stop until we find the perfect running shoe to help you develop and maintain the best natural running form.
We will make recommendations to help you to enjoy your runninh.  We offer training programs and coaching so you can go from zero to 5K hero in 12 weeks, run a 10K, run a half or full marathon, and beyond.  We are dedicated and committed to helping you reach your fitness goals.
The VDP Multisport Company offers athletes a variety of supportive programs. These include personalized coaching, group training environment, cutting-edge training and conditioning equipment, sports psychology focus training, VO2 max, Heart Rate, Lactate Threshold, and Metabolic  testing and assessment services.
Dr. Dave Hale is the owner of VDP Multisport Company. He is a sports psychologist who specializes in assisting endurance athletes. He also is an assistant professor at several universities where he teaches human performance psychology and a variety of research courses.
After surviving Stage 4 throat cancer, and told he has just three months to live, Dave became a true believer in eating and living as naturally as possible. While still battling the side effects from his cancer treatments, he has gained a deep understanding of how small deficiencies in the body can lead to major injuries. As a result, he has focused his runner coaching and personal training to be focused on natural runner form. His natural running form clinics are typically filled up weeks in advance.
Brands We Carry
Altra, Inov-8, Saucony, Salomon, Hoka