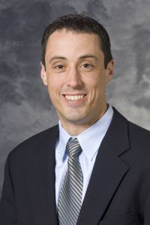 heiderscheit@ortho.wisc.edu
Bryan Heiderscheit, P.T., Ph.D. is an Associate Professor in the Departments of Orthopedics & Rehabilitation and Biomedical Engineering at the University of Wisconsin-Madison.  He received his physical therapy training at the University of Wisconsin-La Crosse and his doctorate in biomechanics from the University of Massachusetts.
Dr. Heiderscheit is co-director of the Neuromuscular Biomechanics Laboratory at the University of Wisconsin-Madison and director of the Runners' Clinic through the University of Wisconsin Sports Medicine Center. His research is aimed at understanding and enhancing movement coordination as it relates to pathology, with recent projects focused on the mechanisms of hamstring strain injuries and running-related injuries. Support for his research includes the NFL Medical Charities and the National Institutes of Health.
Dr. Heiderscheit has received several awards from professional societies including the Margaret L. Moore Award for Outstanding New Academic Faculty Member by the American Physical Therapy Association. He is an Associate Editor for the Journal of Orthopaedic and Sports Physical Therapy and an active member of the American Physical Therapy Association, serving as Chair of the Running special interest group and Vice-Chair of the Biomechanics special interest group.
Dr. Heiderscheit is a science advisor to the Natural Running Center.
It is expected that approximately 56% of recreational runners will sustain a running-related injury each year, with 42% of all injuries occurring at the knee. Although many risk factors have been identified, excessive knee joint loading has been identified as one of the most common when predicting the occurrence of injury.
You Might Be Interested in This:
Step Rate Modification During Running: Looking at Excessive Knee-Joint Loading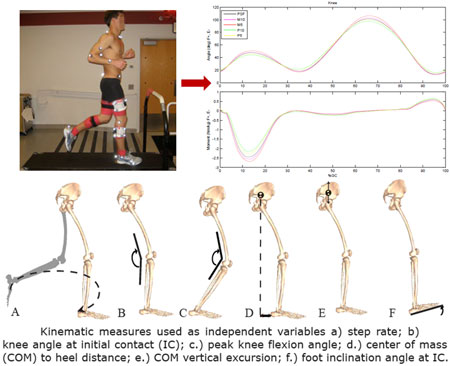 One of the ongoing projects being studied by Heiderscheit and his colleagues at the Neuromuscular Biomechanics is analyzing the effects of increasing a runner's step rate so as to reduce the amount of energy absorbed in the lower extremity joints. Go here to read more.