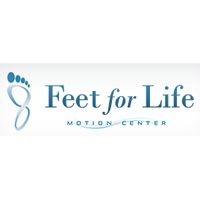 www.motioncenterstl.com
Feet For Life – Motion Center
17205 Chesterfield Airport Road
Chesterfield, MO 63005
(636) 536-4443
Mon – Fri: 10 a.m. – 6 p.m.
Sat: 10 a.m. – 5 p.m.
Sun: Closed
About Us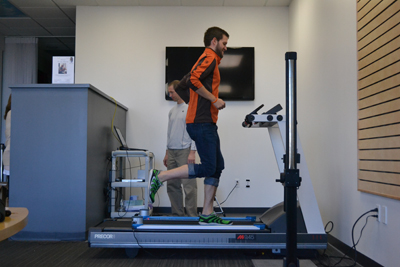 The Motion Center at Feet for Life is owned and operated by a podiatrist who fully supports the minimal footwear and natural walking/running movement.  Our stated goal is to make the Motion Center a leader in the effort to change the way we think about our feet and the connection they have with the rest of our body. Healthy feet allow us to move more naturally, and scientists agree that there is a direct correlation between movement patterns and the incidence of many common ailments such as plantar fasciitis, Morton's neuromas, shin splints, iliotibial band syndrome, patellar femoral pain, and lower back pain.
Through scientific research and our own experience it is now clear that traditional shoes prevent us from moving properly.  We believe that by improving the strength, stability and flexibility of the feet rather than developing a dependency on stable shoes and orthotics, it is possible to recover from current ailments and reduce or prevent future injuries.  Minimal footwear is just as important for everyday situations as it is for running and other athletic activities. Fortunately, the transition from traditional to minimal shoes can be made safely and fairly quickly if one has a plan and patience!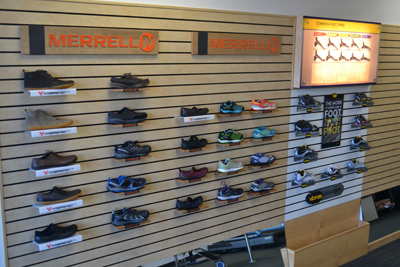 Who We Are
Dr. Michael Horwitz, Owner
For two decades, Dr. Horwitz pursued a successful traditional career as one of the best-known podiatrists in the St. Louis area.  During that time he conscientiously prescribed the conventional treatments for the typical maladies that affected his patients' feet that he had learned in podiatry school and from fellow practitioners.  But as an active athlete, several years ago he realized that he had become afflicted with a very bad case of plantar fasciitis.  After trying all of the standard remedies, he decided to toss out the supportive shoes and orthotics and discover whether or not the proponents of minimal footwear were correct:  less is more.   The relief was almost immediate and after several weeks he was able to resume his athletic activities.  Since his recovery, he has made a thorough investigation into the claims of the minimal footwear and natural running movements.  In the fall of 2012, he realized his goal of selling minimal shoes to both patients and walk-in customers in an effort to reduce foot ailments and promote healthy feet.
Jim Hixson, Manager
A personal trainer and coach, Jim Hixson, has 15 years of experience as a running shoe store manager and is a regular contributor and columnist with the Natural Running Center. After seeking medical relief for his own case of plantar fasciitis and receiving the "advice" that he wear a stability shoe with custom orthotics and never go barefoot, he reached the end of his patience and began a long-term study of the foot, shoes, and running form.  As a result he became a strong advocate of going back to basics and became the strongest proponent of minimal footwear in the St. Louis area.  After working with Dr. Horwitz while managing another running store, he decided to switch to Feet for Life where all the shoes were minimal.  Good choice!
Brands We Carry
Merrell Barefoot, Vivo Barefoot, Vibram FiveFingers, Altra Running, Leming, and Skora.