Merrell Trail Glove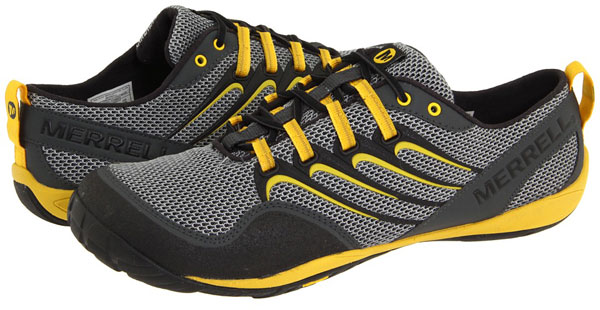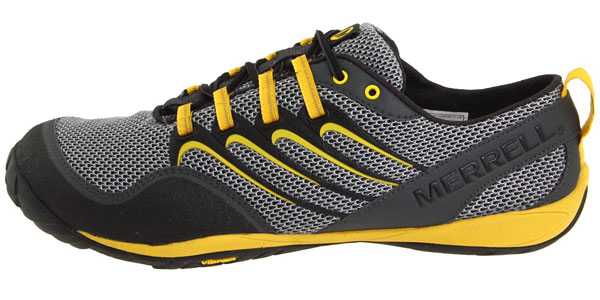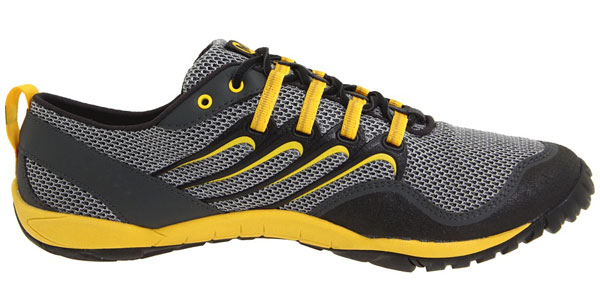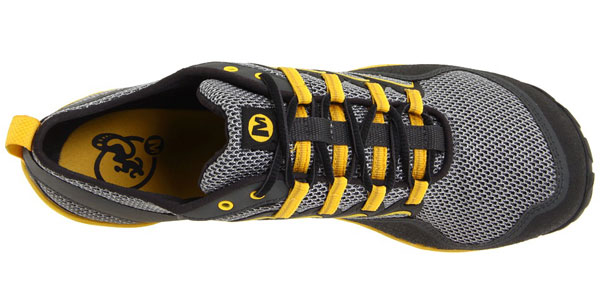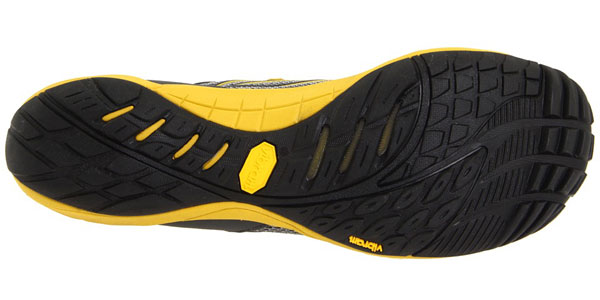 Click on image to zoom in


Review Summary
by Nick Pang, of Minimalist Running Shoes and NRC shoe review editor
Merrell is the world's largest company in outdoor gear but is not known for making running shoes -- yet. When news first came out that Merrell and Vibram teaming up to create minimalist running shoes, many thought it was a match made in heaven.
The result is the Merrell Barefoot Collection of running shoes that is now available nationwide. Prices range from $90 to $120 -- a lot cheaper than most other minimalist running shoes currently available in the market and in the near future. Merrell indeed delivered a home run with the Trail Glove for Men and the Pace Glove for Women.
With a few hundred miles wearing the Trail Glove on tartan track, asphalt, concrete and trails, this is one of the best running shoes NRC ever tested. It's not just a great running shoe but also a superb walking shoe. Merrell went one step further with the Tough Glove, the same technology as the Trail Glove but with a full leather upper so it can be worn as a casual or dress shoe.
Starting from the uppers, the Trail Glove has a thin leather heel counter and tongue lining. It utilizes the Omni-Fit lacing system which provides a precise and secure fit. A welded TPU overlay provides reinforcement to the lacing system and upper protection. The uppers are made of synthetic leather and a highly breathable air mesh. There is a rubber toe bumper in the forefoot to provide durability. The synthetic leather rear foot sling provides stability to the foot.
An internal support construction wrap secures the midfoot for a perfect fit and support. Moving on to the soles, a non-removable microfiber footbed treated with Aegis antimicrobial solution is attached to the 4mm compression molded EVA midsole. There is a thin (1mm) forefoot shock absorption plate that helps to distribute pressure, protects the foot, and also maintaining flexibility. The outsole itself is a Vibram rubber compound TC-1 Trail Glove sole that provides traction in varying conditions. From your foot to the ground, it's less than 10mm!
The great fit and wide toe box will allow your toes to splay to the max without any chaffing or blisters. The Trail Glove is so form-fitting for your foot thus making you land more on your forefoot than midfoot. It feels like a real extension of your foot because it is so snug (fits like a glove) and light. This sometimes put more pressure on your arch and changes your running form to that of a sprinter than a long-distance runner.
Runners who have not transitioned to minimalist running shoes or do not have strong arches or good running form yet might experience some aches and pains with their arches and calves -- the Trail Glove will strengthen your feet and better your running form. But it will take time and if you are not ready -- don't rush it. Merrell has created a wonderful mini-site to help you with your transitioning plan.
What Others Are Saying:
"No shoe has come closer to minimalist perfection"{It} is the best true minimalist trail shoe I have ever tested. I {also} made a decision to work with Merrell to develop educational materials.The decision was based largely on the merits of this shoe." --Barefoot Running University
"{The} Trail Gloves are presently my overall favorite mono-toed minimalist shoes. They are solid, 'foot friendly' barefoot running trail shoes." --Birthday Shoes
Available at these NRC Stores












Shoes Mentioned in This Review
| | |
| --- | --- |
| Merrell True Glove | Merrell Tough Glove |