New Balance Minimus Trail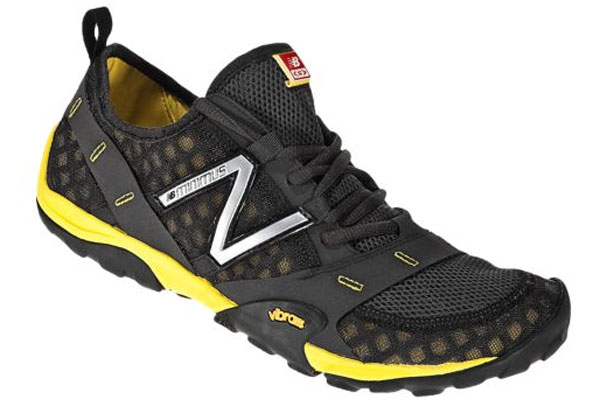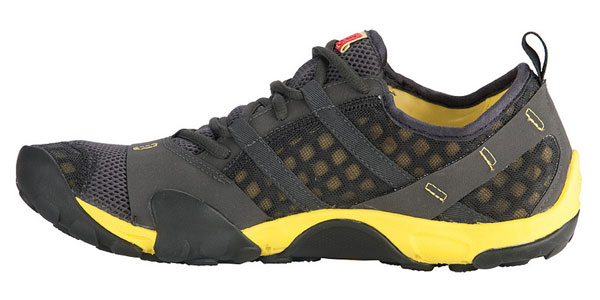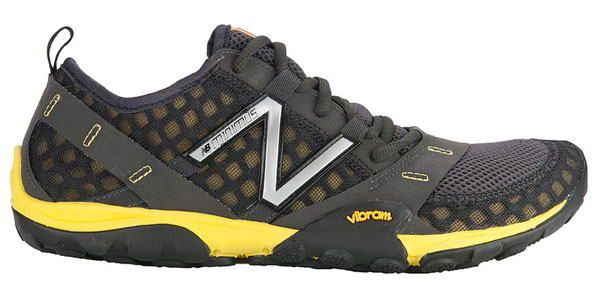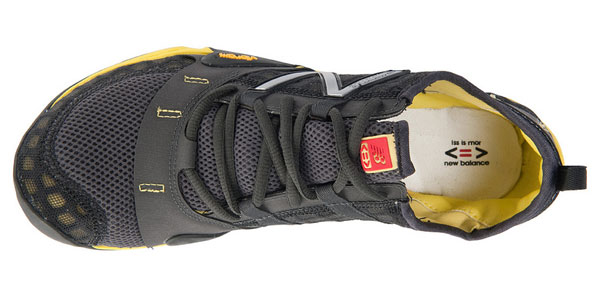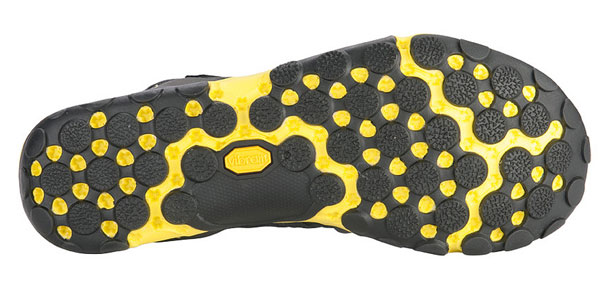 Click on image to zoom in


Review Summary
by Nick Pang, of Minimalist Running Shoes and NRC shoe review editor
I had to size up by a half size with the Minimus Trail. Even with a U.S.. men's size 10, this shoe weighs less than the Minimus Road – only 8.0 ounces. The Minimus Trail has a heel thickness of 9mm and 5mm forefoot – more minimal than the Road version. And your feet will feel the ground a lot more.
I tried running with the Minimus Trail on a tartan track initially in order to compare it to the Road version – it felt like too much cushioning because of the lugs on the Vibram outsole. Maybe like running with football or soccer cleats on the track.
The true test here is to run the trails. Luckily, there's plenty to choose from in the San Francisco Bay Area. I chose one of my regular haunts-- Crystal Spring Cross Country trail. What I found is that the Minimus Trail is by far the lightest and most comfortable minimalist trail shoe I have tested thus far – Inov-8 Bare Grip 200 is probably the only wildcard here, but it's not yet in the stores.
Here's what I noticed when running with these trail shoes. I ran the downhill fast and without braking – on the ball of my foot and no heel strikes. I had to heel strike downhill once in a while because of sharp turns and avoiding fresh animal droppings. The Minimus Trail hugs your feet and heel nicely and is just very snug – it just feels natural.
I did feel sore on my arches and thighs the next day because of the uphill and downhill running. I probably didn't lift my legs during those sessions and pushed off instead – these shoes do make you want to run faster and it will affect your running form! Hopefully for the better. Just have to slow down and take it easy sometimes.
Other than animal droppings, I also don't spend time worrying what I'm stepping on as I did when running with a pair of Vibram FiveFingers KSO on same course last year.
Summarizing, this is the best trail shoes I have tested so far. Barefoot runners will like the 5mm forefoot midsole – not too much and not too little. It can only get better with a zero-drop version in the near future (late 2011).
Available at these NRC Stores







Shoes Mentioned in This Review

New Balance Minimus Road

New Balance Minimus Wellness

Inov-8 Bare Grip 200